Top Five Picnic Ideas For The Garden
Top Five Picnic Ideas For The Garden
When you live in the UK, sunny spells are few and far between. So, when you do finally see a glimpse of that beautiful blue sky, there's only one thing to do – head outside!
And personally? When it comes to summer in Britain, I wouldn't have it any other way. We have the perfect mix of light summer evenings, lush green gardens and temperatures that reach a comfortable mid to low 20s (30 degrees plus and I am officially burnt).
Of course, enjoying time outside means eating and drinking. And if you haven't got a sparkling glass of elderflower cordial in one hand and a 99 ice cream in the other, then I urge you to follow suit.
Other delights include a chilled glass of white wine (make mine a large please) and a beautiful, roasted tomato pasta dish.
Layer a large white serving bowl with pappardelle, olive oil and fresh tomato and let the thick ribbons fold over themselves in relaxed comfort. Scatter a few peppery rocket leaves over the top, some fresh basil and double-up on the mozzarella. Wrap generously around your fork and take in the evening's peace as you dine.
FYI this is my go-to when I'm pottering about in the hazy evening sun and it never gets old. In fact, if I'm not sat there feeling slightly sick from shoveling too much pasta into my mouth, then something has gone terribly wrong...
So, as you can see, eating in the garden really makes the summer. And it's not just about dinner time either – breakfast, lunch, brunch, nibbles, drinks – the full works – whatever you want. It's a chance to get some space, relax and enjoy your outside space.
And, as much as you may love a potato salad, it's officially time to try something new and get ready for a picnic in the garden that you'll truly remember!
And if you're looking for affordable garden furniture? Even without a garden, you can set up our foldaway tables on your balcony. Perfect for making sure you don't miss out on the summer.
Picnic in the garden – with a difference!
1) Lazy brunch
Brunch so often gets overlooked. Unless you're like me – in which case it has just completely and unashamedly replaced breakfast. As a non-morning person, I have zero qualms forgoing breakfast and replacing it with something much more substantial.
Breakfast is about being practical. A meal that is balanced and sets you up for the day.
Brunch is about indulgence. The things you want for breakfast but don't always let yourself have.
And if brunch is on the menu, you might as well go all out. Set yourself up in the garden and whether you have friends round or just want to keep that moment in the sunshine all to yourself, make it special.
Pancakes, thick slices of buttered toast, poached eggs, crispy bacon drizzled in maple syrup and infinite amounts of fresh juice and coffee. Perfect.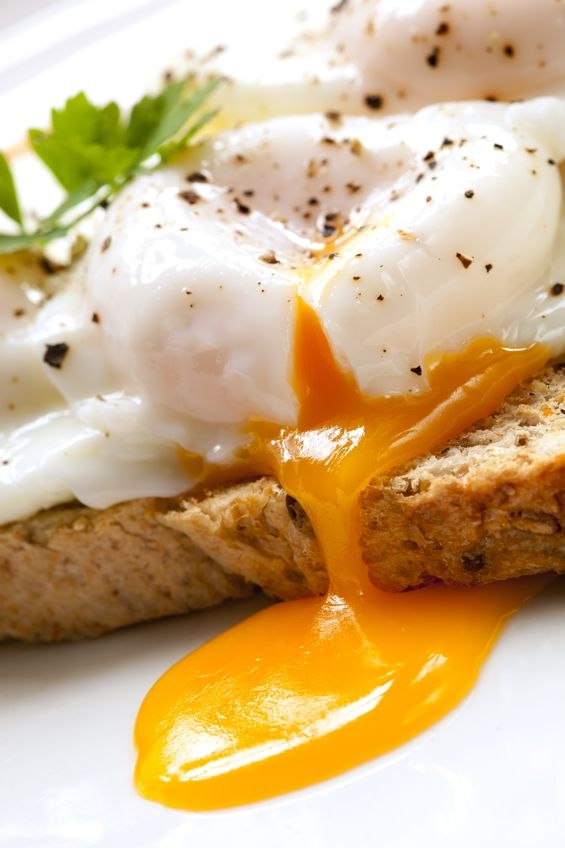 2) Afternoon tea
Afternoon tea tends to be something we dress up for. Something we book in and then head out to enjoy for what is usually, quite a lot of money.
But in reality, afternoon tea is something that can be just as lovely at home – especially when the weather is on your side. Pick a selection of fruity teas, aromatic coffees, little cakes, scones and fresh sandwiches. Pile them up and enjoy.
Dress the table with your favourite flowers and as an extra, why not surprise your guests with a cold, sparkling glass of Prosecco? Ideal for an afternoon celebrating everything that's good in life.
3) A little piece of Italy
When it comes to food, I'm in the firm belief that the Italians know how to do it right. And even though I think pasta trumps pizza – sorry readers – I know there will be a lot of you out there who firmly disagree.
And if Friday night is fast approaching and you know pizza has got to fit somewhere on the menu this weekend, give yourself something to really look forward to with a pizza night in the garden.
Perhaps you want to make the dough yourself and get everyone involved with the toppings, perhaps you want to buy fresh from the supermarket, or go all out and order in.
Whatever the preference, grab some crostini, plenty of fresh basil, a light salad and top up your wine selection.
And because it's a picnic style, why not add in some little extras that people might enjoy? Freshly cut melon, cured meats and asparagus wrapped in prosciutto.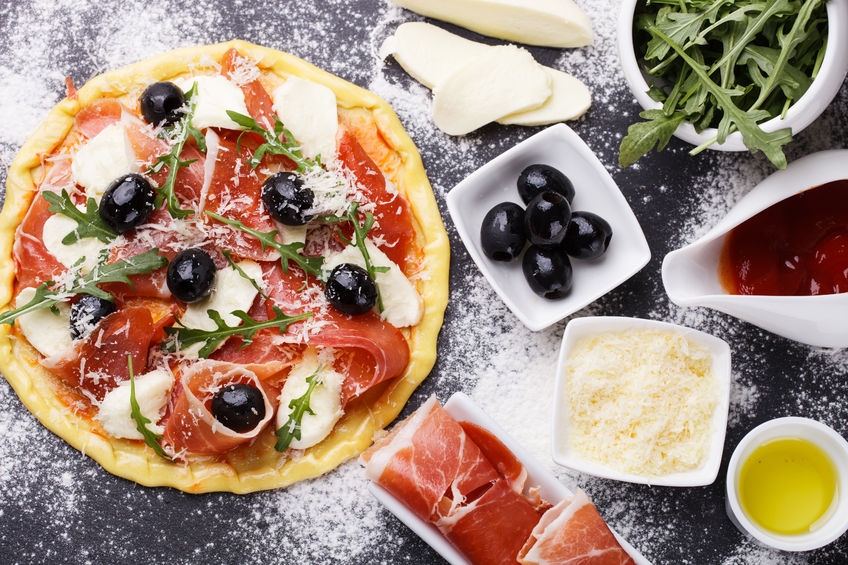 4) Wine tasting
Hosting can be expensive but you don't want that to put you off from spending time with your friends.
Get everyone round and each to bring a bottle of wine and host a wine tasting event!
Make score sheets and you can take it as seriously or as lightly as you like. Get some nibbles (and plenty of water!) and away you go. You can even make an afternoon of it and have the barbecue fired up as you drink and catch up.
Then when the hunger sets in, flame grill some burgers, sausages, chicken kebabs, peppers and sweetcorn while you carry on enjoying the sun.
Sitting at the table will help you mark your score sheets and stop you from knocking glasses over. And sitting close and having a chat over a fun activity is sometimes exactly what your soul needs.
5) Doggie picnic
If you have a dog, you'll understand when I say they really are everything to you. And there are many of us who rarely go anywhere without them. Just to see those sad eyes as you head out to the shops, it's too much. They're coming with us.
And if an evening out means leaving your FBF (fluffy best friend) behind, it's very possible you'll simply opt to stay in.
That's why doggie picnics are so great. Your dog is included, everyone gets to chat and have fun and there's food and treats for everyone (just don't get them mixed up!).
Remember to make sure your own menu doesn't include anything that would be bad for a dog (chocolate and grapes spring to mind but here's a full list of foods dogs can't eat) just incase the dogs get a chance to join in with your lunch!
Keep it fresh, simple and make sure there's plenty of water and dog-friendly food on offer for your furry companions.
Looking for more ideas to eat and generally indulge you and your friends in the garden? Check out our blog on alternative garden party ideas.
Enjoy!