Hidden Storage Solutions: How To Get More Space Without Moving House
Hidden Storage Solutions: How To Get More Space Without Moving House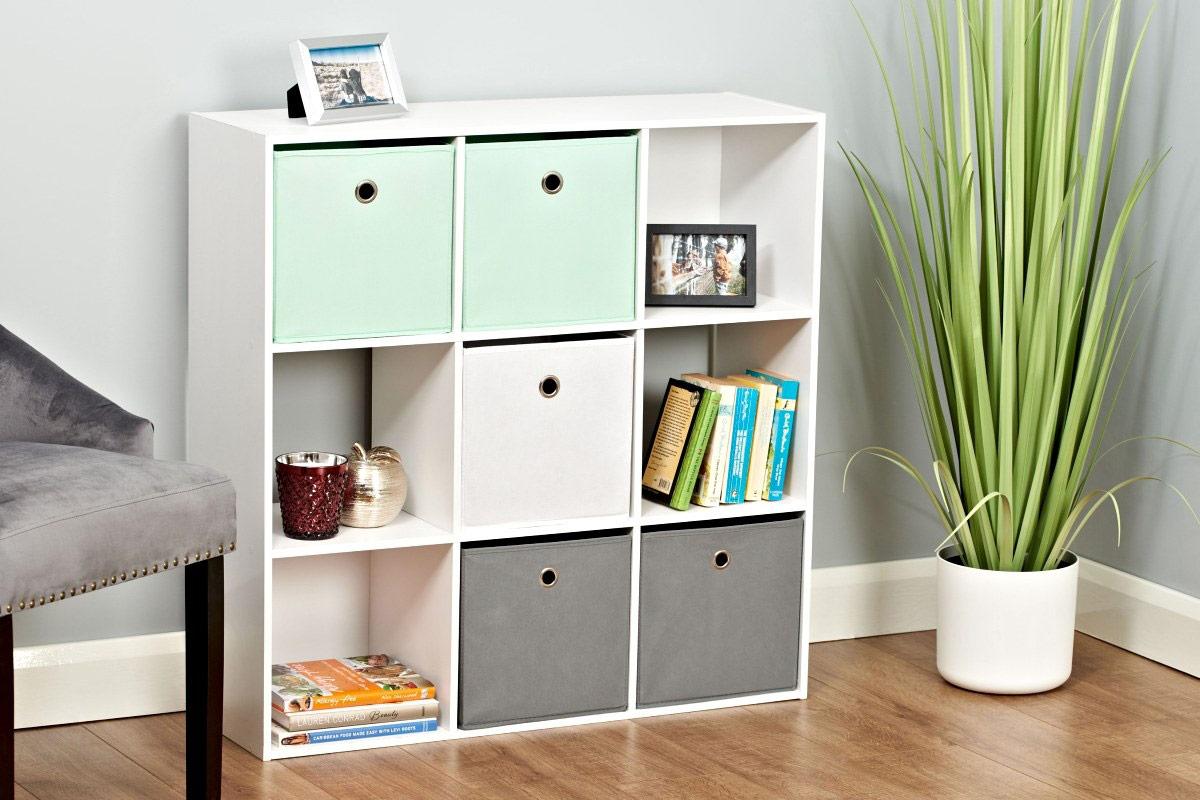 I've lived in plenty of small spaces in my time. And in fact, I'm still in one.
But that's not to say I don't like them – I actually love small rooms. They're cosy, great for relaxing and easy to heat. There are definitely times however when space becomes an issue. Simply because each room has multiple uses.
Living rooms aren't just for sitting in. They're where you spend time with the family. They can be where you work or read, as well as hang the washing and do the ironing.
You may have a perfectly well-thought-out design for a room, but as daily life carries on, it's inevitable we need to make room for the practical, as well as the aesthetic.
Speaking as someone who has had ample practice fitting a lot of stuff (and I mean a lot) into very small rooms, here are a few of my favourite techniques for making the most of your space.
How to create space in a small room
Creating more space around the house is all about clever storage. And when you haven't got much floor space to work with, you need to think about how each area is used and what the best way is to fit everything in.
More often than not, we'll look around a room and think – but where? There's no space left!
If this is the case with you, think about how things are stored – because you might need to change things up. The more compact you are, the less wasteful you are with space and the more you can fit in.
1) Under the bed
The first time I moved into a house with drawers under the bed, I didn't realise just how much stuff they could absorb – they were really useful. And when I finally came to move out, taking everything back out of them again, quite literally covered the room.
Now I'm always making use of the space under the bed. For bedrooms, it's almost all of your available floor space up for grabs – and it's hidden too!
And for keeping your things neat, tidy and organised – as well as dust-free – I'd recommend an Under Bed Storage Box. They're really convenient for holding sheets and towels as well as extra clothes and shoes.
The wheels on the bottom make them extra handy too as you can pull them in and out with ease – perfect!
2) Storage trunks
I'm a real fan of storage that has more than one use. These Storage Ottomans for example, allow you store all your essentials away keeping them hidden from view, and at the same time they provide extra seating for your rooms.
So, it doesn't matter whether you're expecting guests or just fancy having a tidy up, you can clear away clutter quickly and easily, and if you need it, get extra seating – or simply another surface area – in an instant.
3) Stair storage
More often than not, storage under the stairs means stuffing things into a cupboard and hoping it doesn't fall out in the middle of the night. By limiting yourself to standing storage like this, you can end up wasting a lot of space.
It can be much more useful to have extra surfaces such as a shelving unit, so that you can not only store more, you can find everything more easily too.
If you have room under your stairs, swap the pile of bags and shoes for a 6 Cube Storage Unit. These stair-shaped shelves fit perfectly under the slant of your staircase. And if you don't have space directly under your stairs, they still follow the same angle so look nice and neat up against the banister.
They're great for shoes, books and other essentials and there's shelf space on top too helping you to make the most of your space.
4) Beauty secrets
If, like me, you love your make up, moisturisers and nail polishes, then you'll know that finding space for that ever-growing collection can sometimes be a bit of a nightmare!
They can also clutter up surfaces making it impossible to find anything.
These Dressing Tables with Folding Mirrors are great for getting back some of that much needed space. With little compartments, you can keep all your beauty products organised and when you're not using them, they stay hidden away leaving you with a clutter-free surface.
5) Coat racks with shelves
Shelving works really well in smaller rooms. Not only can you get extra storage without eating into your floor space, they also help to draw the eye upwards, making the rooms feel taller and less cramped.
These 3 Hook Coat Racks with Baskets are a lifesaver when it comes to getting more hanging space. Not just for coats and bags in hallways, they're great for the bathroom too. Get extra space for towels, toothbrushes and shampoo, without the need for a bigger room.
6) Under Sink Cabinets
Bathrooms can sometimes end up getting a little cramped. Especially with the general lack of surface space coupled with lots of bottles, sprays and sponges.
That's why Under Sink Cabinets are so useful. Firstly, as the name suggests, they fit conveniently under your sink – meaning you don't need lots of space to be able to fit one in. And they hide everything away too which is perfect if you also want your bathroom to be a space where you can relax and switch off.
Having a tidy, clutter-free home is all about finding storage solutions that work for you. Not everything will be right for your home, but it's always worth exploring the possibilities. It's also always worth thinking creatively. Some things might seem a little unconventional, but if they allow you to live a little more easily, then all the better! Whether it's under bed storage on top of the wardrobe, shoe racks in the bathroom or a bookcase in the kitchen, makes things work for you and your home.
Find more ideas and inspiration on our Instagram and Facebook pages @HartleysDirect.