9 Ways To Be More Creative At Home
9 Ways To Be More Creative At Home
Creativity comes in all shapes and sizes. And it's not just about doing something arty.
Creativity is about problem-solving as well as finding ways to do things differently. Seeing what's gone before and how you can change it, to make it more fun, inspiring or simply more personal.
Not just a way to make things look nicer, but the actual act of being creative can leave you feeling both relaxed and inspired.
There are lots of ways you can be creative around the home and changing things up is the perfect way to unwind.
Looking for the perfect remedy to get away from the stresses of daily life? Look no further. Here are our top nine ways to be creative at home to get you started!
How to be creative at home
1) Declutter
An untidy space is rarely going to be a relaxing space. So, before you even think about changing things up, take the time to have a clear out. Make sure that your living space is only home to the things that you need or want.
This not only leaves you with more room for your things, but it also allows you to be more creative in how you organise everything. Whether that's how you arrange your bookshelves, stack your boxes or store your jewellery.
You can even pick out things that are particularly beautiful and have them on display.
2) Create a creative work space
Taking the time to be creative can be really good for our mental wellbeing. So, it's definitely worth investing some time in creating a space at home where you can be creative.
By having a creative work space, you can write, think, doodle, make lists, come up with ideas or read.
Start by getting a suitable desk or drawing board so that you have a clear space to work. You can even accessorise it for an added dash of inspiration!
3) Make your living spaces inviting
Homes aren't just there to be functional, they need to be somewhere you feel happy too! This means making sure that all your living spaces are as inviting as possible.
Clear your spaces and decorate them with accessories. This will not only be fun to do but it will also mean you'll want to spend more time in them!
You can do anything from adding flowers, colourful cushions or even a range of beautiful jars.
4) Get making
Homes are not one size fits all. This means it's really important to put your own stamp on things.
If you're looking to go that step further, you can make your own furniture. All you need is some reclaimed wood and a set of hairpin legs and you can make gorgeous, bespoke tables for around the home.
5) Play with colour
Using colour is a great way to freshen things up as well as find ways to be creative. Why not change up the walls in your home to update your interiors?
Or, if you don't fancy getting the paint brushes out, you can create colour themes in other ways. Accessories and soft furnishings are a fantastic way to build themes and freshen things up. Cushions, blankets and bedsheets are a great way to start as well as curtains, napkins and table cloths.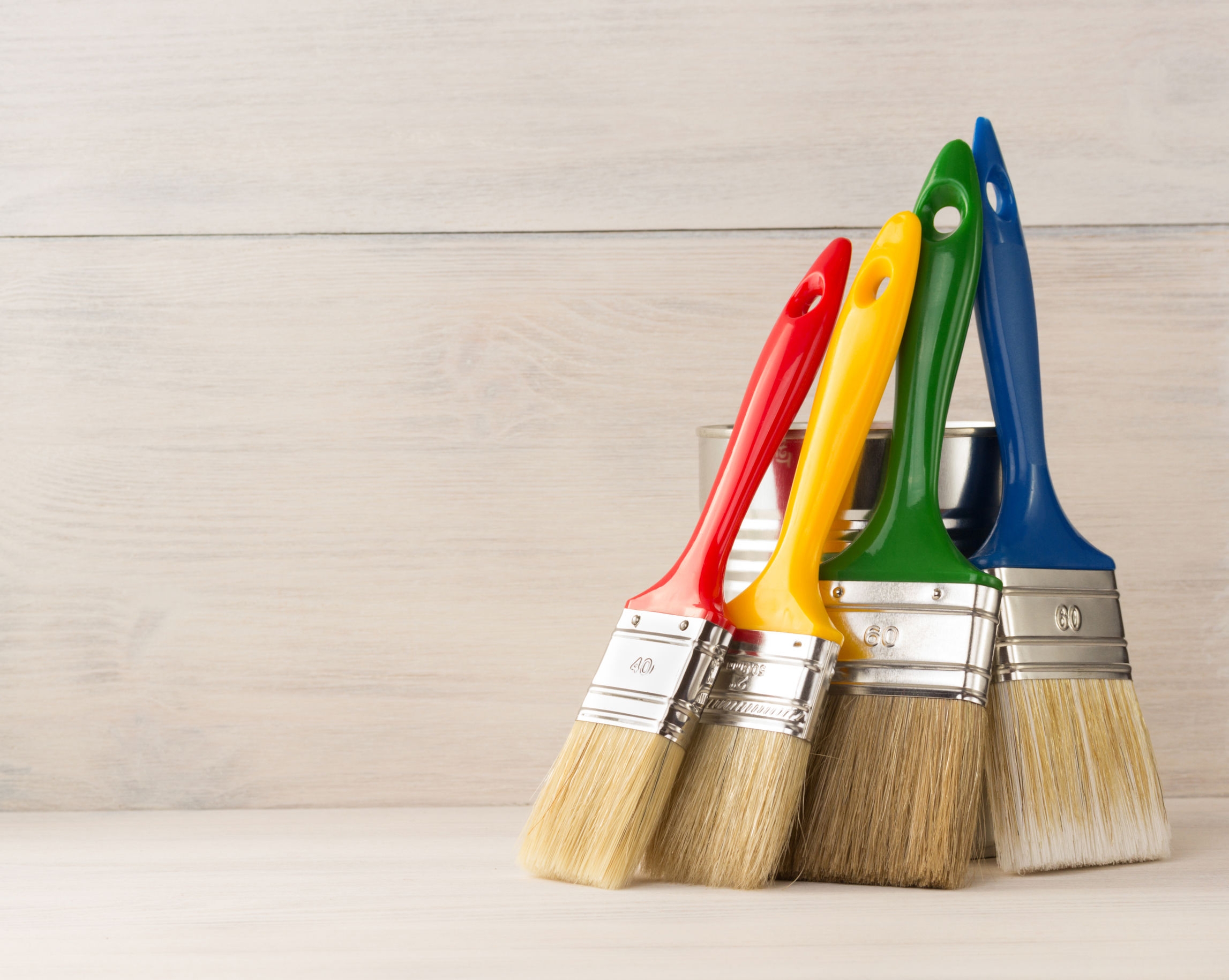 6) Get a fresh perspective
Sometimes all you need is to look at things a little differently. And doing something as simple as moving your furniture around can be a great to give your rooms a boost.
Make a plan first and draw out some designs. Once you're happy, find a few friends or family members who are happy to help you move things around and go for it!
7) Grow your own
Being creative at home doesn't just mean being creative indoors. You can be creative outside too! If you have a garden, why not create a vegetable patch or plant some new and interesting, colourful flowers?
If you have a balcony, you can get some different sized pots and fill them with lush, green plants.
Even if you don't have any outside space, you can make your own herb garden on your windowsill – perfect!
8) Change up the lighting
You don't need to decorate to change the way your rooms look. You can create a new feel just by getting some new lighting.
Lamps are ideal for creating a softer finish – anything from standing lamps, to fairy lights to desk lamps!
9) Create a beauty station
Beauty products are also a way to get creative and enjoy your time at home. Get a dressing table and create a space where you can relax and feel pampered.
Fill it up with your favourite creams, polishes and powders. You can also customise your table to be more personal. Use lights and accessories such as jars and candles to perfect your look.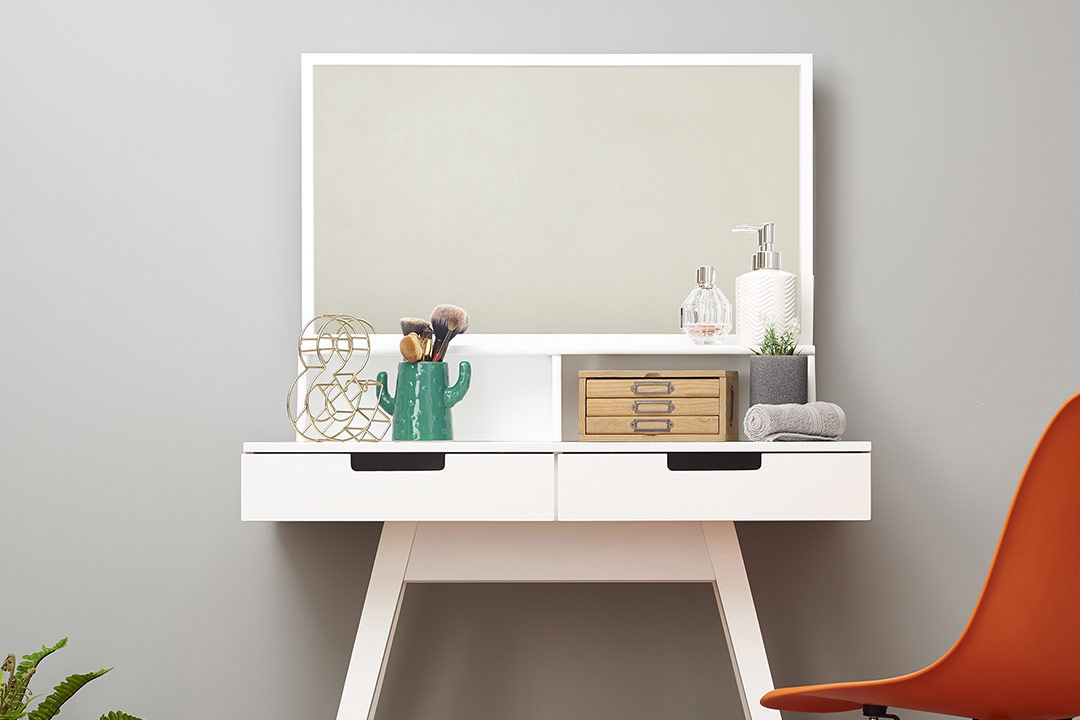 Looking for more inspiration for your home? Find us on Instagram and Facebook @HartleysDirect.