Inspire Me: 9 Creative Ways To Use A Room Divider
Inspire Me: 9 Creative Ways To Use A Room Divider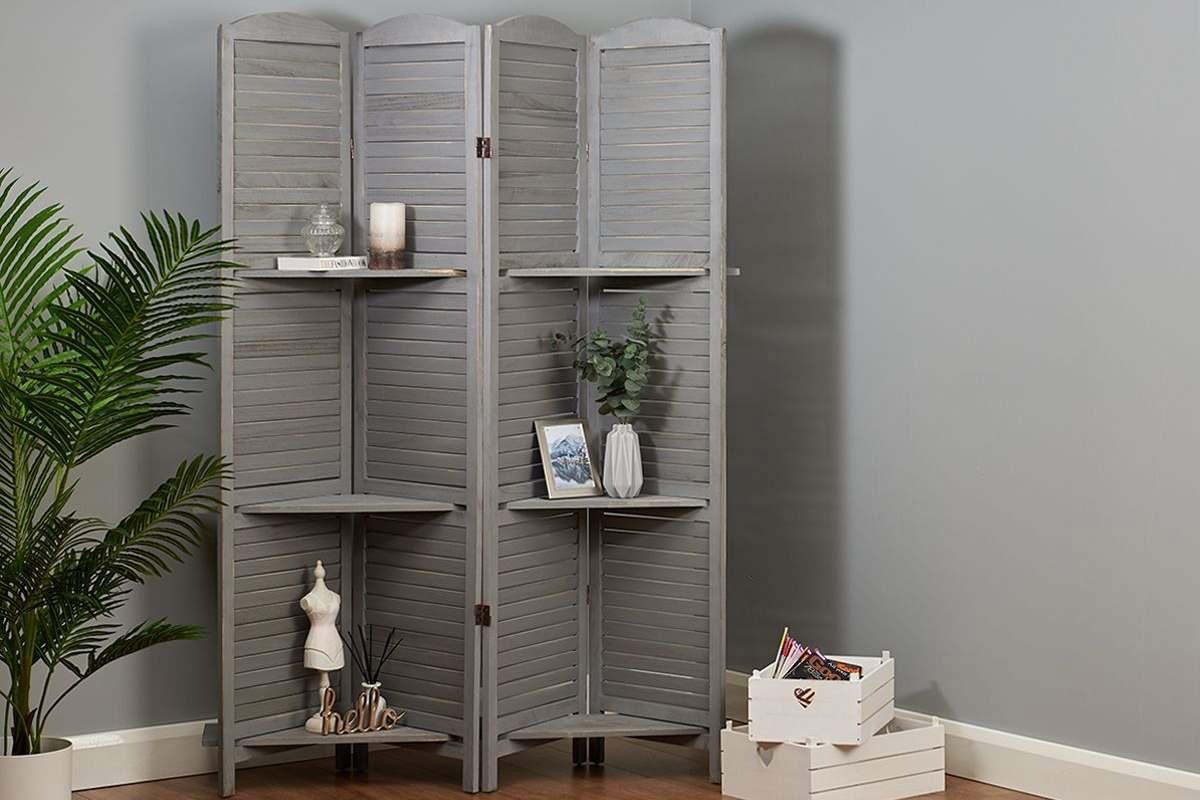 It's pretty rare for homes to be a perfect fit.
After all, they need to fulfil so many different uses. And even if they suit you at first, lives change and so do our needs.
Start a course? You'll need a place to study. Take up a new craft? You'll need a place to create. Start a family? You'll need lots more of – everything!
But you don't need to move house every time something new happens. It's all about being resourceful with the space you have and finding new ways to make it work for you.
That's where Room Dividers come in.
Not just fantastic accessories for your rooms, they can be really practical too. And used right, they can help you find new ways to live.
Not sure where to start? Read our top 9 ways to be creative with a room divider below.
9 uses for a room divider
1) Define spaces
Starting with the most practical of uses, room dividers are perfect for helping you divide spaces. Different areas are used for different things so using a room divider can help you define particular areas. This can be really useful, especially if your home is quite open plan. It just means you can section of a dining area for example, or a work area.
2) Decorative
Room dividers are more than just a partition or a screen. They can be real works of art. Take these Japanese Room Dividers for example. The beautiful cherry blossom prints on the shoji inspired panels makes these dividers perfect for adding design and detail to your rooms.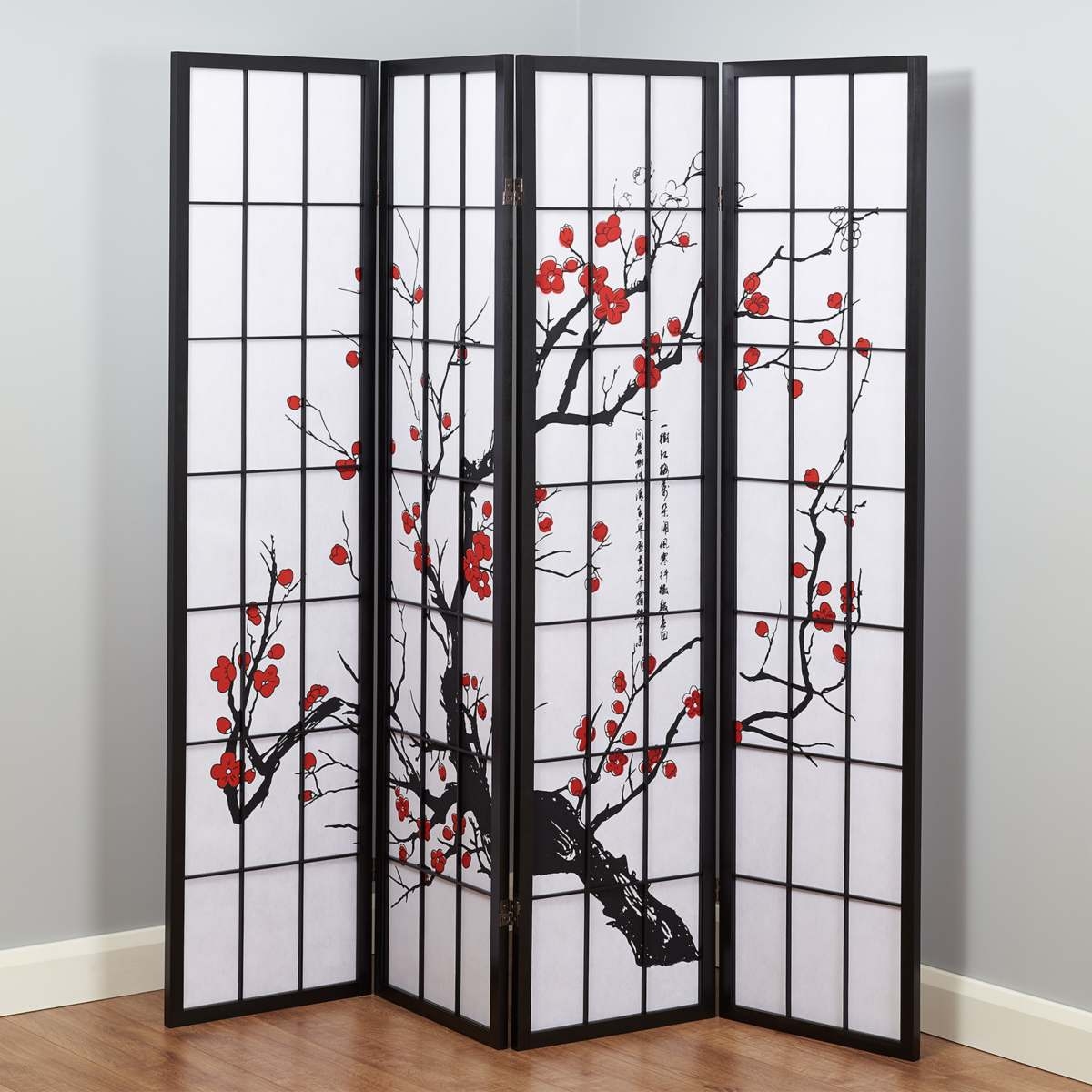 3) Dressing screen
If you have siblings sharing a room in your family home, room dividers will help you give them as much privacy as possible. Perfect for teenagers, screens are a great solution in giving them their own space.
They can also be used if you are a beauty or massage therapist and want to give your clients a space to get changed.
4) Partition off areas
If you work at home and have people coming in and out, there might be areas that you want to section off to help guide them to the right rooms.
Partition off corridors and domestic areas and help guide customers to the right place using a room divider.
5) Hiding mess
We all have mess in our lives. And if you're currently living with a pile of boxes that you need to hang onto; or have a stash of wedding favours that's going to be with you for the next few months, then a room divider can help hide the mess.
6) Window screen
If your rooms get a lot of sun, this can sometimes be a nuisance. Especially if it gets too bright to see your computer screen, or if it's getting too hot in the summer. But closing the curtains and putting the lights on isn't always better.
Room dividers make great window screens and can help tone down the amount of sunlight you're getting, without taking it away completely!
7) Create a place to work
If you work or study at home, then room dividers are great for helping you keep distractions to a minimum. Section a space off and stay focused in a separate space that's just for you.
8) Make a space feel more cosy
Open plan flats or large rooms can sometimes feel less cosy. Room dividers are great for helping you feel a little more enclosed.
So, if you want to make your sleeping area to feel more snug, or create a cosy space to watch movies, just use a room divider!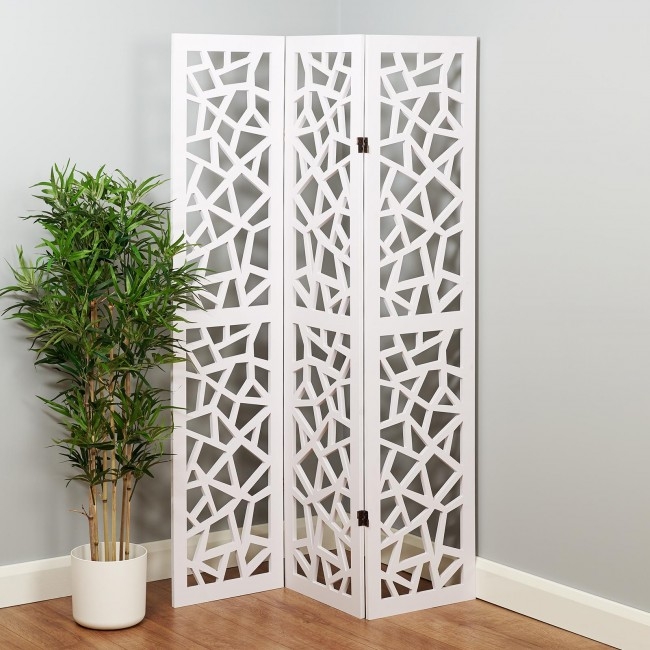 9) Alternative wall
If you're looking for a more permanent partition but don't want the expense of a renovation, room dividers are a great alternative to walls. You can use a couple in a row and keep them in place to create a more permanent feature.
Ideal for separating living areas and giving each part of your living space a different focus.
And the best thing about room dividers is when you're done, you can simply fold them flat and store away ready for next time.
Looking for more creative ideas and inspiration for your home? Head over to our Instagram and Facebook pages @HartleysDirect.