9 Ways To Prep Your Bedroom For A Great Night's Sleep
9 Ways To Prep Your Bedroom For A Great Night's Sleep
Sleep is so important.
Not just about getting enough rest, it helps us to stay healthy, reduces stress and can improve our mental wellbeing.
And with so many of us now investing more time into getting a good eight hours a night, having the right space to curl up in is key.
It can be easy to dismiss our bedrooms as somewhere to crash at the end of a long day. But busy rooms can lead to busy minds, making it even more difficult to switch off.
By giving our bedrooms a little TLC, we can help ourselves get a great night's sleep as well as create a brand new space to relax in.
Below are nine simple tricks to help you overhaul your bedroom and get the best night's sleep, ever!
9 simple tricks to help you sleep
1) De-clutter your surfaces
Having lots of things dotted around your room can make it look busy. By clearing your surfaces, you can make your bedroom look calmer, helping you to switch off more easily.
One of the main things that can end up filling our bedroom surfaces is beauty products. Makeup, face creams and nail polishes are all culprits in busying our bedrooms.
A really lovely way to combat this kind of clutter is by investing in a Dressing Table. That way, you not only have a place for all your powders and perfumes, but you'll also be giving yourself a place to pamper before you go to sleep – perfect!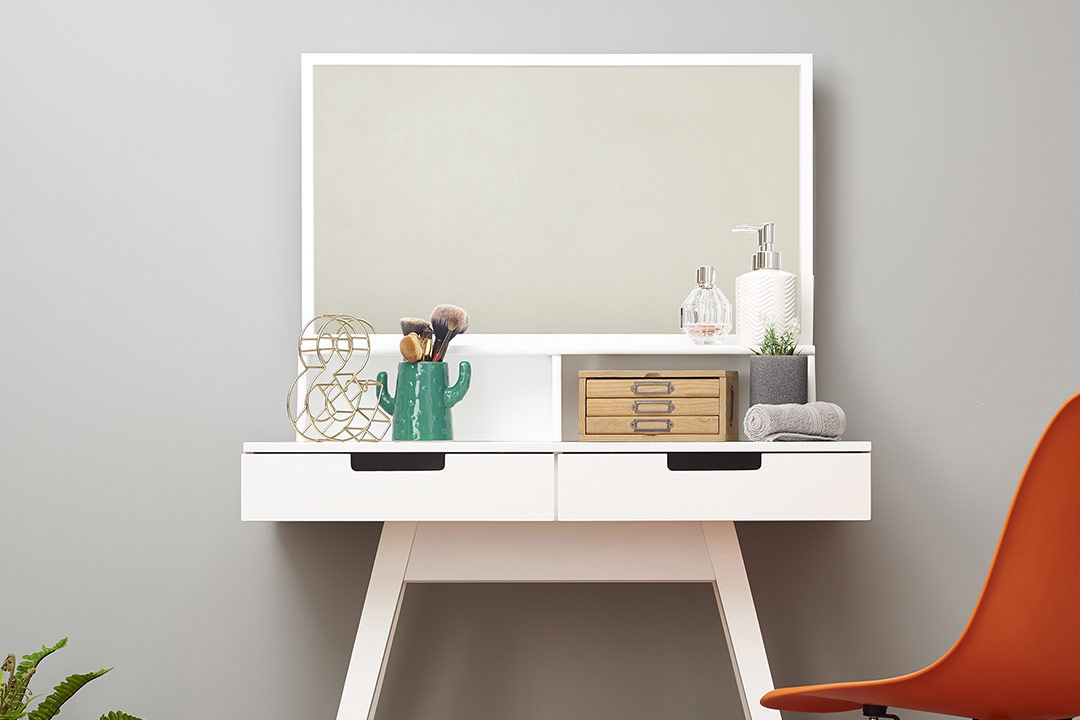 2) Rearrange your furniture
One of the simplest ways to give your bedroom a new look is to change your layout. Think about how you sleep and how you might be able to create a more relaxing space.
For example, if when you lie in bed, you're facing the washing basket or work desk, it can instantly set your mind running through all the things that you need to do.
Try to make it so that when you finally rest your head on the pillow, you have a clear, calm space.
3) Change up your bedding
If you struggle to sleep well, sometimes it's better to make a fresh start. Take your bed from a place of restlessness to a place of rest by investing in some new bedsheets. It might sound simple, but just making these subtle changes can help you feel more relaxed when you go to bed.
Choose sheets that are in a calming colour such as white, grey or pastel shades and avoid bright or busy patterns.
Making your bed more inviting can also encourage you to settle down earlier, which will also help you sleep. Invest in some new pillows, throws and cushions to create a luxurious look that is simply irresistible!
4) Add in some floating shelves
Shelves are not only the perfect way to get more storage space, but they can also help you to give your room a lift too.
Floating Shelves in particular can help you decorate and accessorise, as well as give you a home for all your favourite bedtime reads.
5) Change your lighting
Bright lights and a good night's sleep don't mix. And if you think your bedroom could look a little more muted, then choosing some softer lighting can really help you wind down.
Desk lamps are perfect for this – you can dot these around the room to soften corners and give your room a warm glow.
Fairy lights are also ideal for bedrooms as you can drape them over the top of curtain rails, bed frames and wardrobes.
6) Get a little outdoor inspiration
Houseplants suit pretty much any interior style and they're a simple and effective way to decorate your rooms. Not only that, but they can also help to reduce stress levels as well as improve your mood, which will really help set you up for a good night's sleep.
Pop them on your windowsill and chest of drawers and for a real boost, get some larger plants to place in the corners of your room too!
7) Add in a mirror
If your bedroom is a little on the small side, then simple touches such as adding in a mirror can really help create that feeling of space – perfect for when you want to relax.
It's a simple trick but a reliable one at that. And for something that's a bit different, choose one of these Shutter Style Window Mirrors. They add light, focus and are a gorgeous accessory for any room.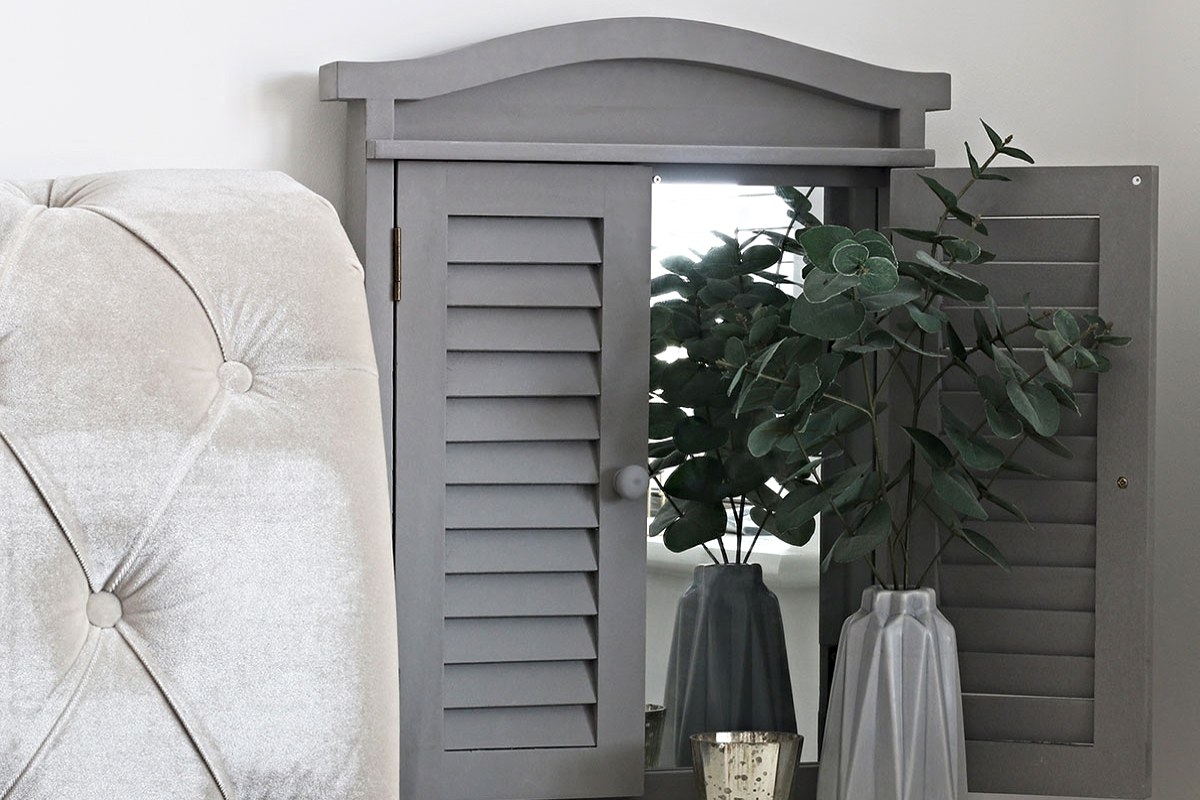 8) Add in some art
Sometimes, we all need a little focus and art can be great for this. Not only will decorating your walls look nice, but it will give you something to focus on as you fall asleep.
Choose a relaxing image or some wording that makes you smile, to help you clear your mind as you get ready for bed.
9) Upcycle your furniture
If your bedroom furniture is looking a little tired, then brightening it up can really help give your room a lift.
Give wooden furniture a fresh lick of paint and complete your look with a new range of matching accessories.
With everything looking nice and new, you'll feel much more positive as you unwind before bed.
We hope this guide will help you feel inspired to change up your bedroom, so that you can relax, unwind and sleep easy. And for more ideas for your home, find us on Instagram and Facebook @HartleysDirect.