Colour Trends 2019: Best White Furniture Ideas For Your Home
Colour Trends 2019: Best White Furniture Ideas For Your Home
When it comes to interiors, colour is definitely not the be-all and end-all. Choose the things you like, in colours that make you happy, and create the perfect space that's right for you.
Trends, however, are useful when it comes to getting a little inspiration for your home. After all, the general fashions will bring with it a whole new wave of products to match. And if you're thinking of giving your home a little facelift, then perhaps this year's colours might be the ones for you!
One of our favourite looks for the year is monochrome – or specifically, black and white.
This is a classic look and one that definitely won't go out of style making it an ideal choice for your home. And of the best things about it is that you can style it up with different accent colours, or simply leave it plain for a more neutral look.
How to use monochrome in your home
By using different amounts of black and white, you can achieve completely different looks.
For a look that's more subtle, use more white than black – this is especially better for smaller rooms. Or, if you want to go for a bolder, more striking look, use more black than white – simple!
Black also makes a really good outline so can be used around picture frames, the edges of rugs and mirrors, or around the edge of a room by using furniture such as black bookcases.
Patterns can also be just as striking in monochrome. Think rugs, cushions and smaller items like vases to help you achieve the right balance.
Using white to achieve your look
To achieve the right ratio of white to black, it's best to start with a blank canvas. This means starting off with white and then working in black until you reach the perfect balance.
To help you get started, we've picked out our favourite furniture in white to help you create your monochrome masterpiece!
1) Cross Cut Out 5 Tier White Bookcase
When using a lot of white, texture and detail are really important for helping to bring your rooms to life.
These Cross Cut Out Bookcases are perfect for monochrome rooms. Not only do they make handy storage, but you can accessorise them with plants and ornaments. The detail down the side is subtly eye-catching making it the perfect feature to add to your room.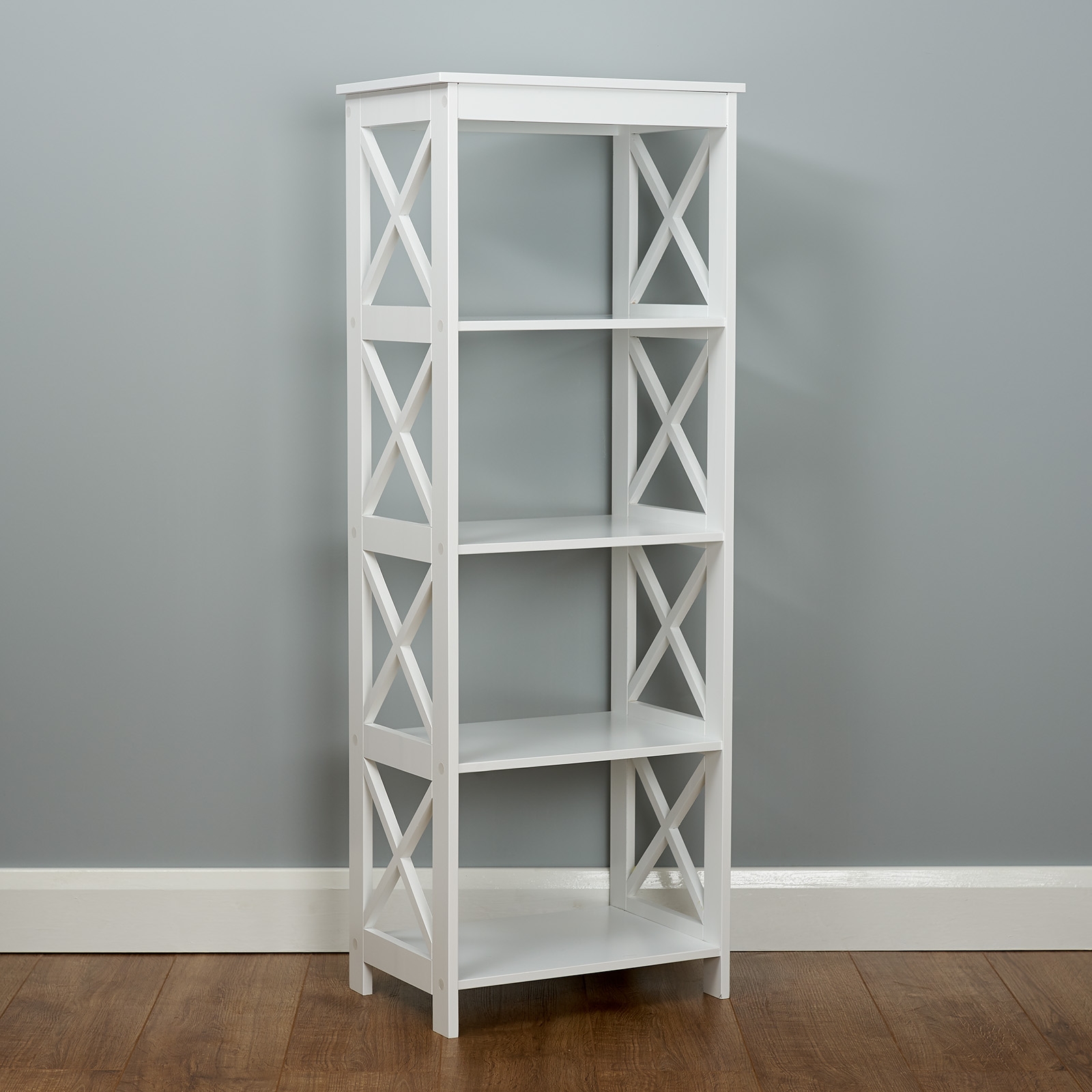 2) 2 Drawer White Retro Bedside Tables
To achieve that classic, clean look, you'll want to the option to hide away all your non-white essentials. Not just for the bedroom, these 2 drawer cabinets give you that extra storage space you need without compromising your style.
Simple and elegant, the wooden features will help to bring a touch of warmth to your monochrome look. Perfect for anyone who loves having those Scandi vibes in the their home, their perfect keeping hold of books, remotes and coasters.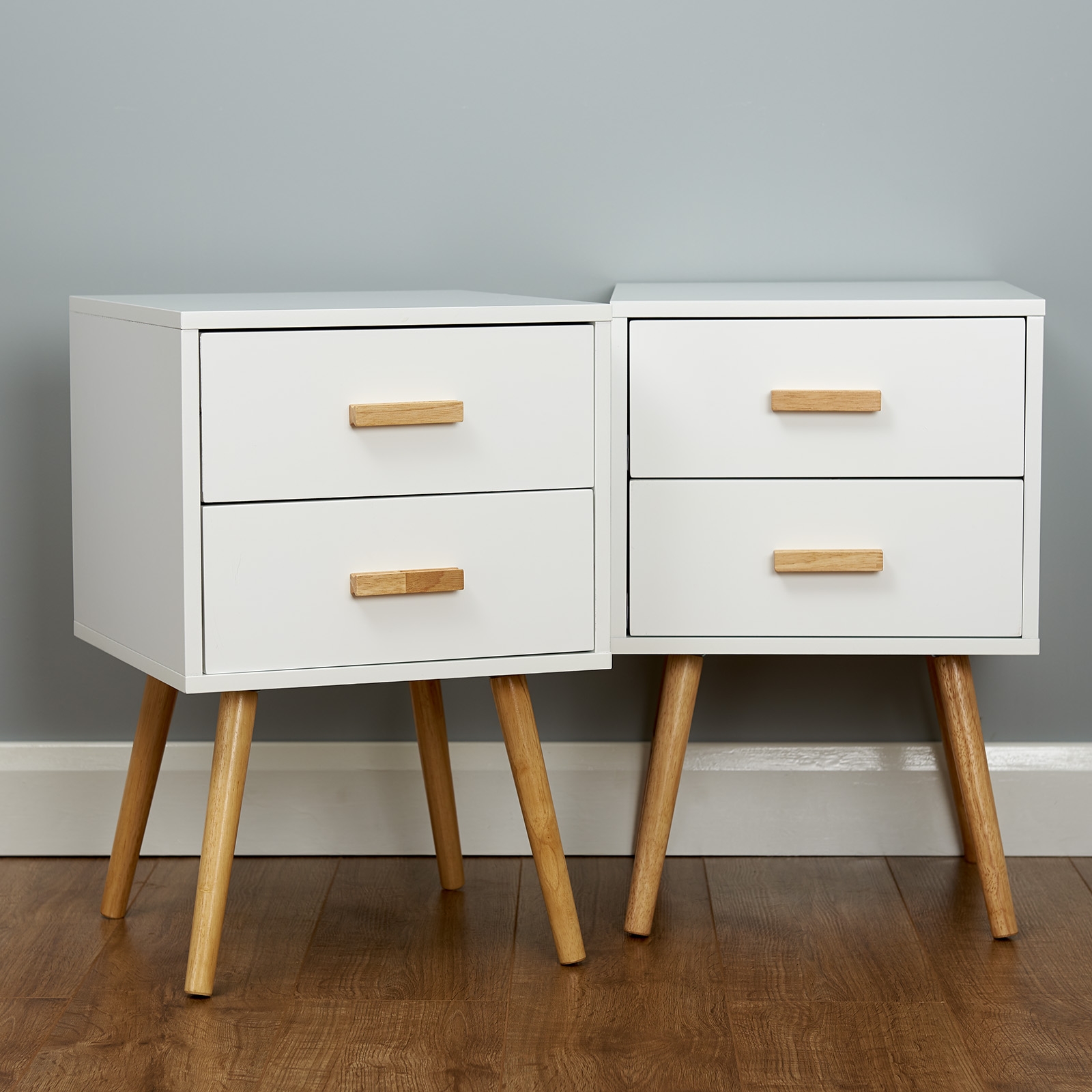 3) Floating shelves
These floating shelves are perfect for adding a modern finish to your monochrome rooms. The strong outline is perfect in either black or white, depending on the feel of your room.
Dot them around your walls to create a look that's both classic and contemporary. They can be used on their own, for storing books or for accessorising.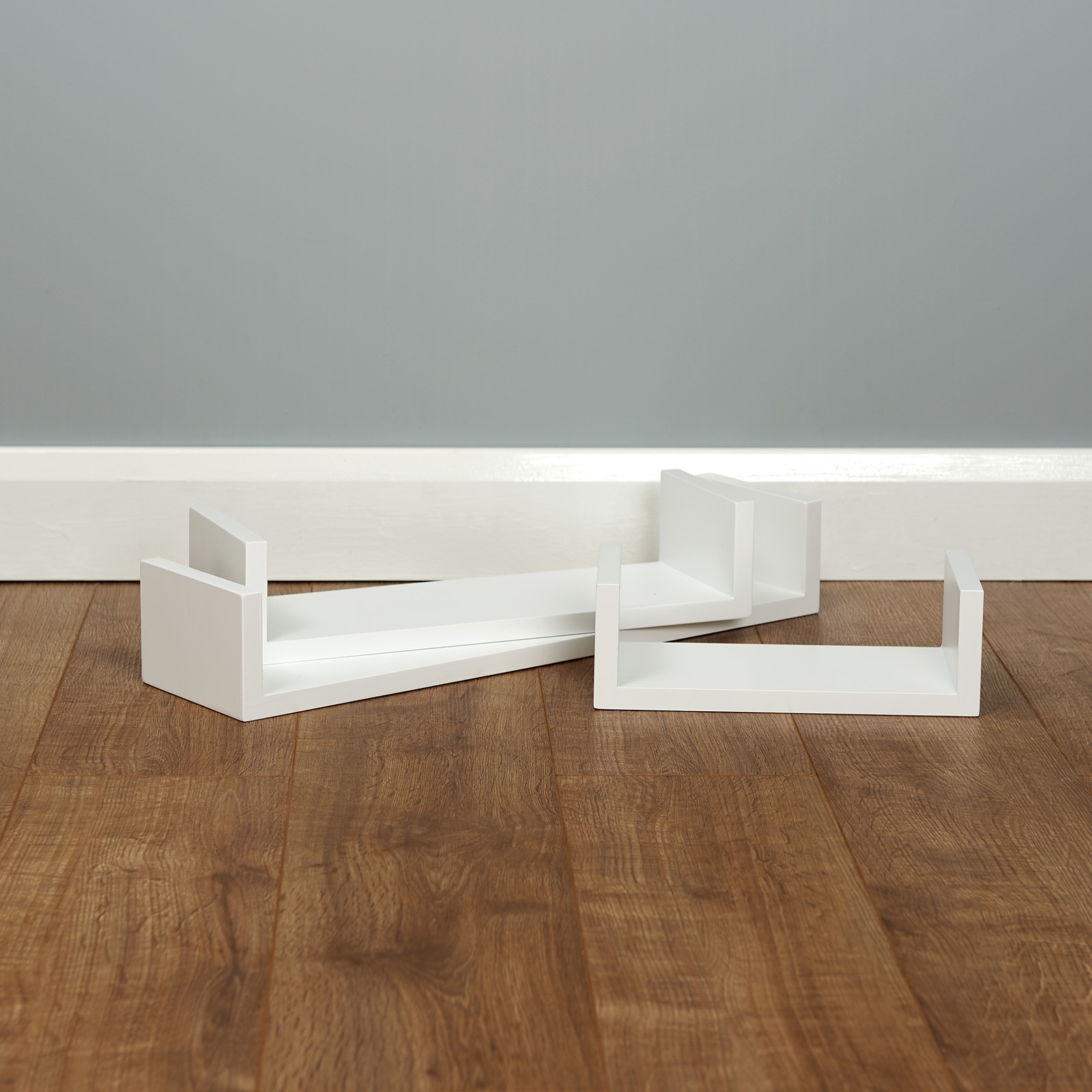 4) Dressing table
Not only are dressing tables great for helping you keep your beauty products organised, but they are also brilliant for helping you achieve a gorgeous monochrome look for your bedroom. Style them up with accessories in black such as makeup brushes, trinket drawers and ribbon bows.
5) Storage crates
These storage crates are a great way to accessorise your monochrome rooms. They're ideal for storing your things and you can stack them or dot them around the room – however you prefer!
The little heart handles add a really lovely touch and they help to make tidying up quick and easy!
For more ideas and inspiration, head over to our Instagram and Facebook pages @HartleysDirect.