Spring Cleaning Tips For A Beautiful Home
Spring Cleaning Tips For A Beautiful Home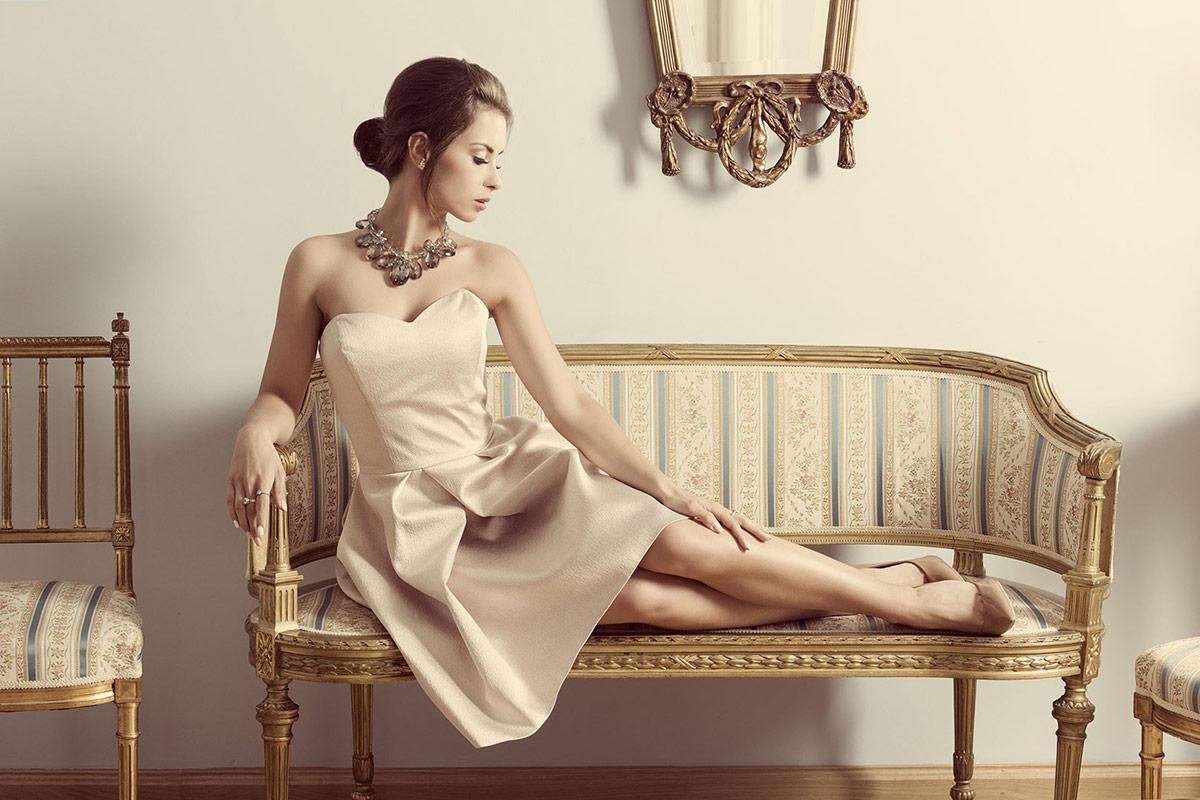 I love winter. It's my eternal excuse to be lazy. I bury myself under a big pile of blankets and cushions, and live a life that's as close to hibernation as possible – bliss.
However, after several months of hiding away and getting overfamiliar with Netflix, it's time to cast off the blankets and let in some sunshine.
Looking around my home I can tell winter's been. The bath is lined with half-filled bottles of Radox, there's an excess of fluffy blankets lying on the bed while a hot water bottle sits close to the kettle.
And although I'm not quite ready to store away all my extra blankets, I'm finally ready to start the annual spruce. The clocks have gone forward and I'm officially no longer allowed to shuffle around complaining about the cold.
Cleaning is about to happen. And quite honestly, I'm excited.
And like all good things, I begin by shopping. On my list is a collection of sponges, some Marigolds and an armful of bottles and sprays that are reassuringly smothered in hazard warnings.
I'm officially ready – are you?
Spring cleaning: top five essentials for a deep clean
1) Clear out the clutter
Houses are always going to be difficult to clean when you're already competing with piles of magazines, old children's toys and an accumulation of boxes and bags that seem to still be hanging around since Christmas. Be strict and stay motivated. The aim is to clear out what you need – give it to charity or recycle what cant be given away.
The best way to clear your surfaces so that you're able to get cleaning is by stocking up on storage. Cube furniture is fantastic for hiding away all well-used and well needed bits and bobs while keeping things neat and tidy. They're also great for those who loathe sorting – you can literally just chuck everything in to different drawers and you end up with a tidy room, clear surfaces and everything organised with minimal effort – perfect!
2) Oven clean
We all know winter is a time for roasts, sausages and excessive amounts of mashed potato. Come spring however, this can mean our ovens have probably seen better days. And if you're like me, you'll have spent the past couple of weeks putting things into roast and shutting the oven door as quickly as possible to avoid catching sight of what's inside...
So, before you fire up the barbecue, tackle the oven good and proper. Leave it fat free for when you suddenly get the urge to bake cupcakes en masse for events, get togethers and impromptu garden parties.
I love those sets you can get from the local supermarket. Get gloved up and make sure there are no pets or children around. Then gloop in the solution to the oven and into the bags for your trays and leave to soak. I was really skeptical about these but they worked wonders on my oven. Fantastically powerful cleaning and I barely had to lift a finger.
3) Windows and mirrors
In the dark light of winter, it's easy to be unaware of just how dirty the windows and mirrors get over the colder months. But all that time indoors, not to mention the harsher weather, can leave our shiny glass a lot less shiny. And even though I find my reflection a little more comforting when it's been interrupted by a thick layer of dust, I know that this means it's time to break out the cloths.
Outside windows are best left to the professionals, and having one come to your house regularly is not as expensive as you think. It also leaves you with a wonderful sense of calm know your house is being cleaned and you don't have to do anything (just make sure your curtains are carefully drawn to avoid any long, drawn out sessions of awkward nodding pretending to need something in the other room...
Inside? It's time to get your rag on. The condition of your cloths will really help here, If you can, get a super clean microfiber cloth or even a crumpled up newspaper sheet. White vinegar in some warm water is really great for bringing out the shine that's also streak-free.
4) Upholstery cleaning
After all that sofa sitting, it's more than likely you'll want to freshen up your comfy seating so it's ready for the summer. And even though you might already be browsing through the catalogues for a new one, getting sofas dry-cleaned, washed or covered is a great way to make your living room feel like new again.
And once you've done that, cushions and throws are brilliant for changing up a room quickly and easily. Accent your room with some summery colours so get it feeling all lovely for the warmer months.
5) Al fresco dining ware
British summer conjures up images of strawberries and cream, glasses of Pimms and is a time when everyone pretends they understand the rules of tennis. That aside, it's also time for endless amounts of barbecues. And even if you're not a fan of burgers a la paper plate, cheese, cake ad cocktails can equally be enjoyed outside in the garden, while it's vaguely dry.
And unless you're in the mood for serving up mojitos in coiffee mugs, it's time to familiarize yourself with all that summer dining ware that's currently hiding at the back of the cupboards. Coloured plates, bowls, sporks and those plastic glasses that have straws swirled round the outside of them. Get them all out, give them a wash and pop them at the front of your cupboards in time for the Royal wedding.
Looking out the window it may not feel like spring – yet. But, the weather man promises me that the sun is just around the corner. So, get ready to bring some of that summer warmth into your home: crack out the cleaning products, get out the gloves and don't shy away from a little bit of elbow grease. And you'll be ready in no time!