Five Tips To Turn Your Rented House Into A Home
Five Tips To Turn Your Rented House Into A Home
I love renting.
I love how free it makes me. And I love having all my home comforts, wherever I am, without the worry of maintaining a leaky roof or replacing a broken boiler. It really is the best of both worlds.
The only thing is, when it comes to making your mark, some landlords draw the line. Even painting a few walls is a no-no. So, changing up your living space can sometimes be a little tricky.
The thing is, it's always nice to be able to personalise where you live. A fresh perspective is both invigorating and also a great way to explore ways you can get the most out of your home. Finding out what works best.
So, what's the answer?
Fortunately, there are lots of ways you can bring your rented home to life, without making any permanent changes. You might not be able to start knocking down walls to create that open-plan kitchen-diner you've been dreaming of. But with a few simple touches here and there, you can really start to weave in your style.
1) Storage
Storage isn't just about seeing how much you can pile up in the cupboard under the stairs. This might be a good place to stash the hoover and the ironing board. But storage is a great way to add style to your home.
Creating a new colour theme? Cube furniture is modern and easy to use.
Whether you're looking for a two-box piece to hideaway books, remotes and magazines. Or a 9 cube unit with space for all your essentials as well as room to display flowers, ornaments, family photos and more.
Under the bed storage is really great if there's room underneath. Especially if you're lacking in space. It's a great place to put spare sheets and towels and is a simple way to free up wardrobe space.
2) Create a theme
Just because you can't change up the walls or kitchen cabinets, doesn't mean you can't have your own colour theme. Creating a look can be much more than just painting the walls and putting in new kitchen cabinets.
Get creative and feel inspired by adding in your own colour theme in new and inventive ways. Rugs, fluffy cushions and thick throws are all great ways to start. Bed sheets, covers and curtains can also have a big impact and they're easy to get hold of too.
House plants and flowers can get forgotten about but they are brilliant for softening corners, brightening up windows and livening up dining tables.
And finally, don't forget about the bathroom. Shower curtains, towels, soaps and bath products all help to bring your theme together. And this can be especially helpful if your landlord has filled the house up with assorted, mismatch furniture.
A lot of what you can't change, you can cover up, allowing you to visualise a home that's yours and in your own style.
3) Personalise
Sometimes the reason rented homes don't quite feel like home is because they can be very generic. Understandably so, they've been decorated to suit a range of tastes so neutral tones, basic furniture choices and simple styles tend to be the default choice.
The thing is, no one wants to feel like they're living in a guest house. This is your home and it's your things that make you feel like it's yours.
So, take the things that are personal to you – things like travel souvenirs, ornaments and photos – and dot them around the house. That way, when you come home, you know it's your space. Your memories and symbols of everything you love the most is laced throughout the home and instantly you have a more relaxed and personal feel.
And if you live in a shared house, then why not encourage everyone to join in? There are lots of ways you can all contribute together to making the place you share feel like yours. It makes it much more inviting and welcoming, and really encourages a positive, communal vibe.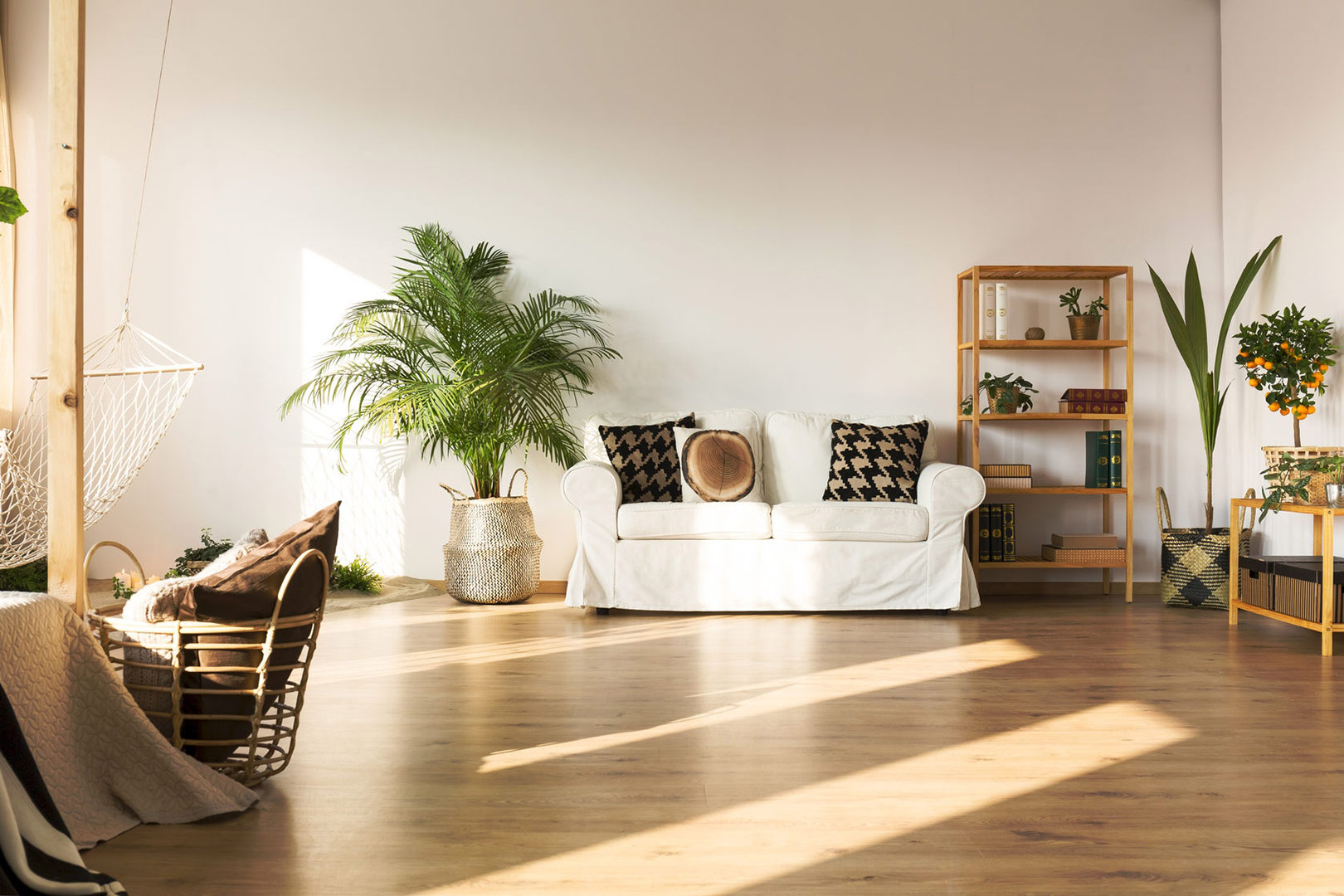 4) Get creative
When you make something for your own home, you make it with love. And that's reflected back wherever you decide to place it. Whether you love to paint, sew or craft, feel inspired to make your mark. Cushion covers, artwork, painted plates and more, are all great ways to start.
Even a collage of family photos for the wall can be a lovely way to make the house feel like home.
And if you're not confident creating something permanent, why not have a go at making your own soaps, scents and candles? Reed diffusers are great for freshening rooms and creating your own scent for the home is even more welcoming.
5) Style it up
As well as designing your own colour theme, why not add in some extra pieces of furniture? Ladder shelves in particular are fun and easy to style up in your own way and suit pretty much any room.
Fill with your favourite things and already you have a unique piece for your home. They're also really great in the bathroom – an area that's probably one of the hardest to change up when renting.
Unusual chairs and striking tables make great focal points too. As you can see, there are lots of ways you can change up and personalise your rented home, without making permanent changes. Just think about what you love the most and what makes you the happiest. After all, it's not the house that matters, it's what you do with it that counts!