Take A Break: Our 5 Best Coffee Tables
Take A Break: Our 5 Best Coffee Tables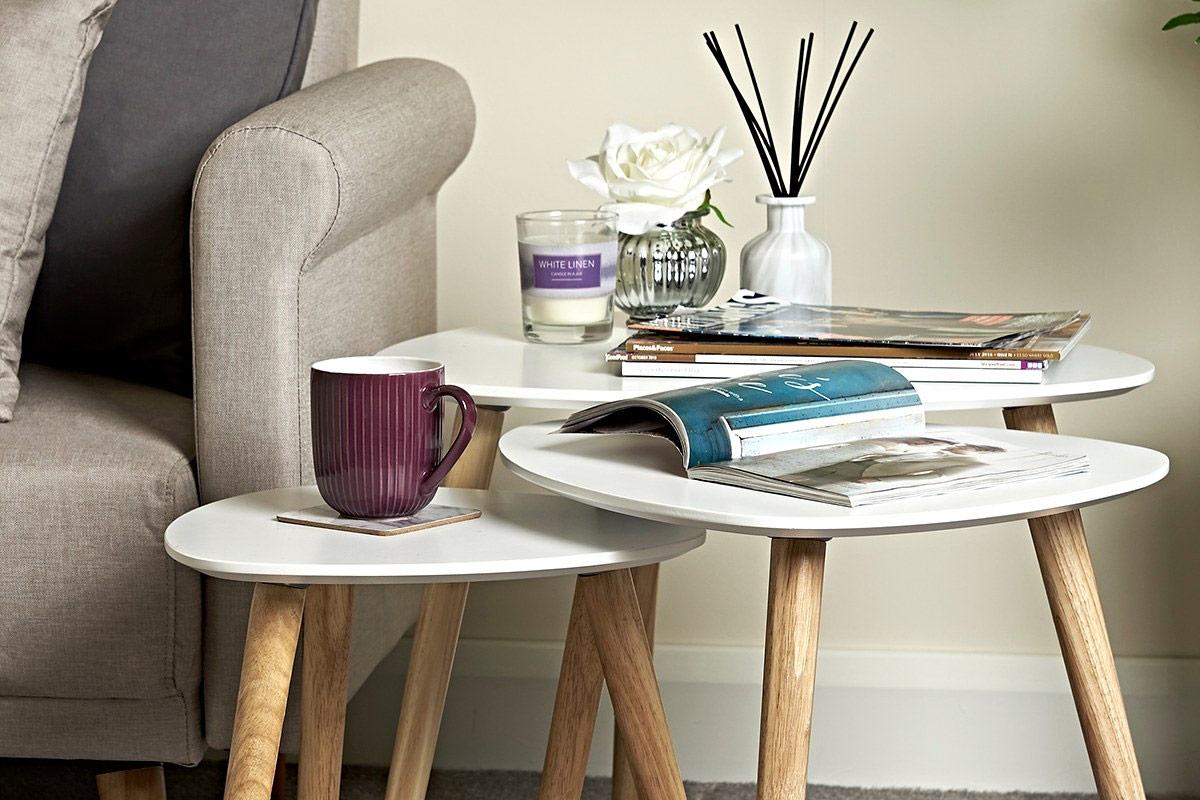 Morning, afternoon or night, there's often no greater remedy to life's ails than a 5-minute sit down with a cup of tea. Especially now that the nights are drawing in.
We're less about making the most of the summer sun and more about getting back into the warm, so we can settle in on the sofa.
And it doesn't matter whether you're looking forward to a morning cuppa, hot chocolate or quiet glass of wine, there's something about having the perfect coffee table that makes everything feel complete.
They also make great centre pieces for your living room and are the perfect spot for reading, watching a movie and relaxing. Keep them clear to stay tidy and organised or fill with nibbles and treats for a Friday night feast in front of the TV.
We have a fantastic range of coffee tables perfect for any style of living room. And we believe no sitting room is complete without one.
And you don't just have to keep them to the living room either. Depending on your available space, they can work really well in studies, bedrooms and conservatories. All you need to do is find a place around the house where you simply love to sit.
To help you choose the perfect accompaniment to your morning cup of tea, here are our top five coffee tables.
1) Large White Coffee Table
The larger the coffee table, the more versatile it is. So, if you're someone who likes to expect the unexpected – whether it's surprise guests, an impromptu crafting session or a spontaneous takeaway, you've always got room.
This Large White Coffee Table is not only super spacious – ideal for entertaining as well as relaxing – it also comes with extra storage space. Perfect for tucking your magazines and secret stash of biscuits.
2) White & Bamboo Nest of Tables
Having a little nest of coffee tables that you can whip out at a moment's notice is always useful when you're juggling several things at once. They're great for when the dinner is on and you're looking for somewhere to perch that glass of wine. Or when you just fancy some treats in front of the TV, you can quickly slide one out as an extra spot for nibbles.
This White and Bamboo Nest of Tables is simple, modern and perfect for smaller rooms to give you extra surface space as well as complete your look.
3) Cross Leg Round Glass Coffee Table
A stylish coffee table makes a great centre piece. So, it's always worth having one that's really eye-catching.
This Cross Leg Round Glass Coffee Table is perfect for completing your look. The solid wooden base gives it a stylish edge which remains present through the glass top.
Petite enough to fit into smaller spaces but big enough for all your essentials whether it's a mug of coffee, a book or a decorative vase of flowers.
4) Retro Nest of Tables
Sometimes it's nice to give your home something a little bit different. These sets of Retro Table Nests are small, sweet and stylish. They come in different colours so if you fancy a change from soft grey or white, you can opt to be pretty in pink!
They provide that extra bit of surface space that's also compact – making them perfect for smaller homes. They also fit neatly together so they take up less space when not in use.
5) Solid Oak Base Rectangular Glass Coffee Table
A glass coffee table can add a real touch of elegance to a room, and this Solid Oak Base Glass Coffee Table does just that. Not just a centre piece, keep it to one side to help make space. You can even add a fruit bowl or selection of flowers as a finishing touch.
Whatever your style, a coffee table is a must-have. Browse our full range of stylish tables to find the perfect one for your home.
And for more ideas and inspiration, head over to our Instagram and Facebook pages @HartleysDirect.