Christmas Gifts For Teenagers
Christmas Gifts For Teenagers
Teenagers are notoriously difficult to buy for. And not just because they're at that in-between stage, but also because their tastes can change from one minute to the next.
However, if there's one thing that all teenagers love, it's spending time in their rooms. So, getting them something to help them personalise their own space is perfect for Christmas. Not only that, but you'll be giving them something that lasts for years to come. So, whatever they're into, you can be confident this Christmas will be the one to remember.
Looking for inspiration? We've chosen our top gifts for teens, perfect for your teenager this Christmas.
Best gifts for teenagers
Dressing Table and Mirror
Teenagers are all about looking good. So, spending time in front of the mirror is definitely a priority! Our Modern Dressing Tables are perfect for selfies, nights out or simply a big day at college. And not only do they have a large, wide mirror, but they come with two drawers for extra storage space – ideal for makeup, perfume and nail polish.
These dressing tables are one of our best sellers and it's not just teenagers who love them. Adults adore them too, making them a perfect pick.
Drawing Board
Whether they're working on a big art project, planning their coursework or simply want some space to be creative, our Drawing Boards are great for inspiring young minds.
And it doesn't matter whether your teenager has just turned 13 or is heading into sixth form, our craft tables are ideal for any age. As well as providing them with a separate work space – that's away from the bustle of the dining room table – they're great for storing art materials, text books and homework too.
Perfect for budding artists and students alike, give them something they'll enjoy using again and again.
Shutter Style Window Mirror
Every teenager is looking to be that little bit different so getting them something quirky could be just the ticket. Our Grey Shutter Style Window Mirrors are simply stunning and great for teenagers who are looking to style up their room.
Not just great for the wall, they can be placed on bedside cabinets and tables too as a way to catch light and add space.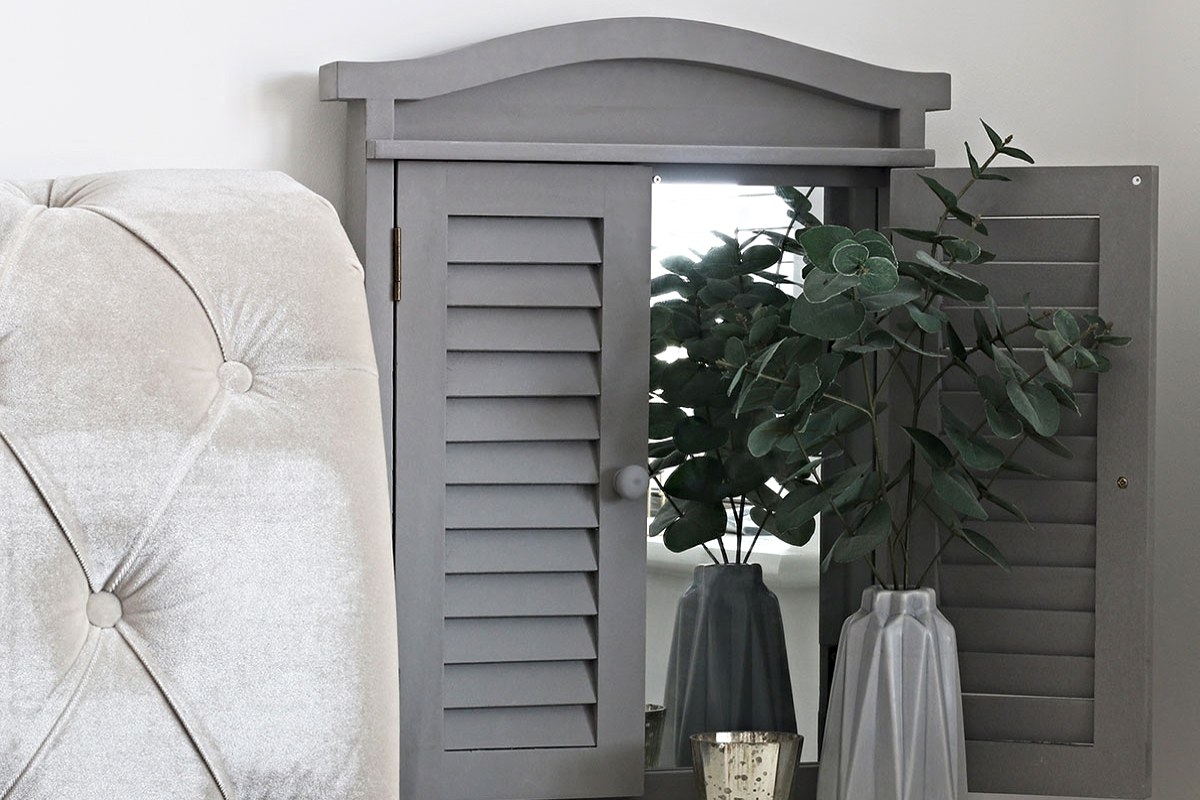 Stylish Swivel Chair
Help your teenager kit out their room with everything they need with one of these Stylish Swivel Chairs. They're ideal for studying as well as getting ready, and they're slimline enough for even the smallest of spaces.
They come in a range of colours so you can make the perfect choice for their room. And the adjustable lever makes them ideal for growing teens.
Shabby Chic Storage Crates
Tidy teens are always looking for more storage space – and so are the messy ones! These stylish Storage Crates are perfect for helping them keep their stuff in check. From stationery to beauty products, crafts, books and more. Stack them to save on space or leave open so they can fill them with colourful blankets, cushions and accessories.
They come in either white or grey to suit all modern interiors.
Beer Pong Table
If your teenager is about to head off to university or is coming up to their eighteenth birthday, then a Beer Pong Table is a great choice. They're ideal for parties and social gatherings, and fold away flat when not in use.
Never seen a beer pong table before? Read how to play it here in our guide.
And remember, beer pong doesn't have to be played using beer! You can use non-alcoholic drinks too such as fruit juice or non-alcoholic beer.
Whatever you choose to get for your teenager this year, our stylish homeware is perfect for Christmas, birthdays and everything in-between!
Get more ideas and inspiration by following us on Instagram and Facebook. Head over to @HartleysDirect now to see more.