Top Five Tips For Setting Up Your Baby's First Room
Top Five Tips For Setting Up Your Baby's First Room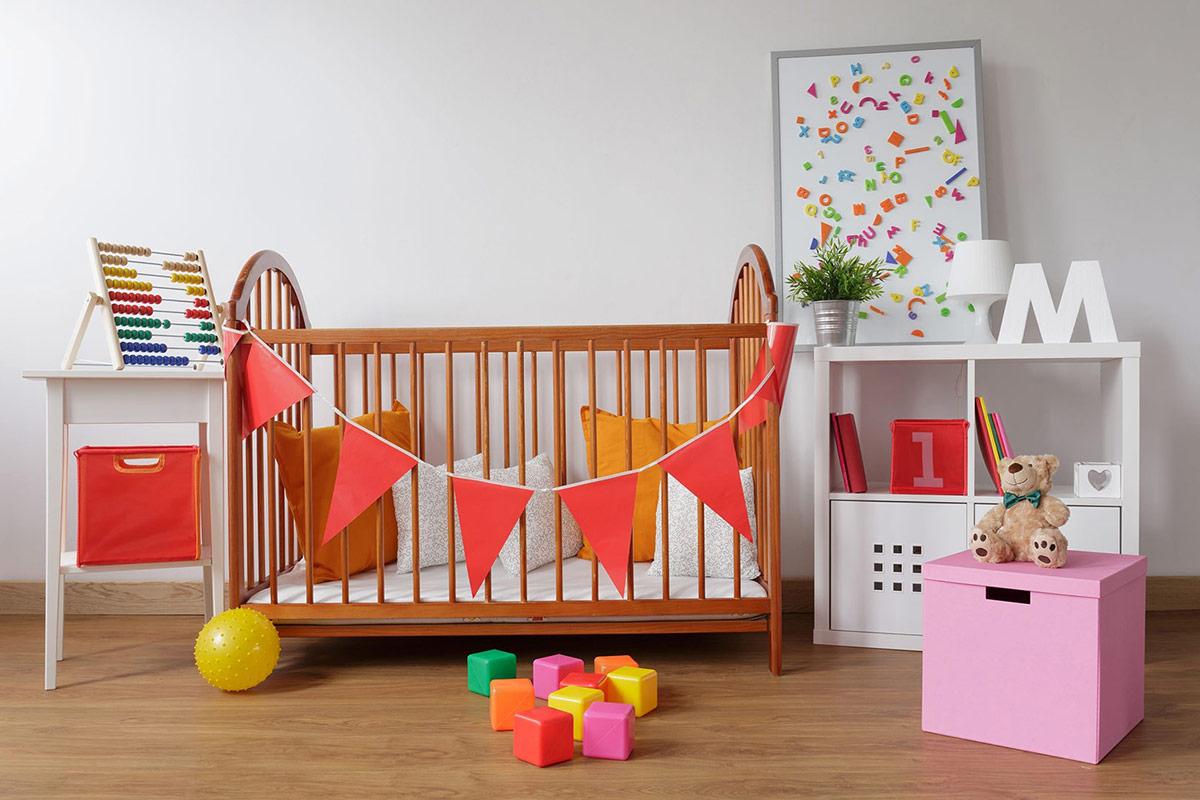 Having a baby means you're never short of things to do – or think about!
And when it comes to setting up their room, things like what cot to buy and what baby monitor to get, understandably sit at the top of your priority list.
To help take care of the little details, we've put together our top five tips for making sure you have everything you need before your little one arrives.
1) Storage first
You may not have many things now – but come the birth, you'll be showered with gifts left, right and centre. Clothes for now, clothes for later, teething toys, wet wipes and more. Make sure you have somewhere to stash away all your essentials with some clever storage solutions.
It's pretty much guaranteed that half of the clothes you buy before the baby is born won't fit them at first. So you need somewhere to pack them away safely for when they're the right size.
Cube furniture comes in all shapes and sizes and whether you want shelves for story books, night lights and friendly toys. Or smaller units for easy to reach nappies and clean clothes, there's something for everyone.
And it doesn't matter what colour nursery you've gone for, there is a whole range of fabric boxes on offer which you can change up at anytime.
Plus, the box drawers are whisper quiet, making them sleep-safe for tired eyes.
2) Go neutral
Although ice cream colours are really beautiful, sometimes using a more neutral palette can be much more practical.
Don't forget that it won't be a baby's room forever! You might be planning to move them into a bigger room as they get older, or even sell up and move to somewhere with more space.
And even if this isn't the plan, neutral rooms are really useful to have as it means you don't have to change them as much. Decorate as you like with cushions, rugs, curtains, pictures and lights – and then when they grow out of it, you can change up the style easily without having to repaint the walls!
3) Floor space
You will never quite experience the floor as much as you do until you have a baby. Whether it's changing, playing, or simply falling asleep next to the cot. You have planned to not use the floor but inevitably, you will always end up there.
With this in mind, you'll really benefit from giving yourself some soft spots in each room where you can look after baby without the worry of them falling. Changing stations, bedtime story stations and just playing stations.
Scatter with cushions and blankets (that are all easy to wash) and always keep wet wipes and muslin cloths close by.
4) Shelves
As soon as your baby starts to explore, you'll see just how many things you need to keep out of their reach. Hot drinks, keys, creams – the list is endless. So, having somewhere high up where you can keep all these things tucked up and out the way is really helpful.
Floating shelves are quick and easy to put up – without breaking the bank. They can't be climbed on, pushed over or bashed into following some over-enthusiastic running.
Pop your tea down, keep your phone out the way and have an extra spot to pile up spare cloths, clothes and nappies.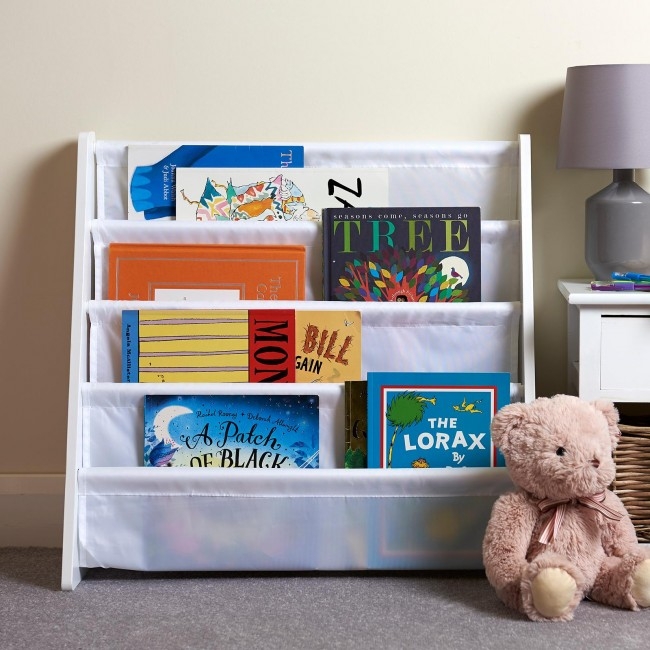 5) Hooks
Looking after a baby is more than a handful to say the least! Make sure you make life as easy as possible for yourself by popping up lots of hooks around the house. You might want them near the door, in the bedroom or in the bathroom.
Either way, these are great for coats, towels and changing bags – anything that you are looking to get up off the floor asap so you can carry on with your day.
Over the door hooks are particularly helpful as they don't require any DIY and can be removed and placed in different rooms around the house depending on your needs.
If you're looking for more inspiration on children's rooms? Head over to our blog, or visit our Facebook and Instagram @HartleysDirect.