Life Hacks: The 10 Best Picnic Foods
Life Hacks: The 10 Best Picnic Foods
Picnics aren't like dinners.
They're different. In fact, I'd go as far as to say they're better.
But this hasn't always been my stance on this classically British, gingham-orientated affair.
In the past, there's been many an occasion where I've been bundled into the car under the ruse that I was about to experience picnic cuisine at its finest. This was only to find out dinner had actually been turned into a few squashed sandwiches and one bruised apple – not my favourite.
And having experienced what a picnic shouldn't be, I have made it my mission to turn things around into something I can get really excited about.
After all, picnics are a way of celebrating without the pomp and circumstance of a dinner party. They're fun, light-hearted and great for the little ones. Bring a bottle of bubby – or three – and they're even better.
And just before I get started on my top 10 ultimate picnic foods, it's worth remembering that there are four main things to making sure your picnic goes off with a bang.
1) Have somewhere to sit – there's nothing worse than tucking into a delicious lunch while perching on a patch of wet grass. Try these folding tables and bench sets (with carry handles). Not only great for having a more civilized meal with a view, you can also keep the kids in one place while you eat.
2) Cut down on the plastic – I will forgive plastic plates, of course. But when it comes to eating out, I prefer to be able to enjoy my food properly, rather than trying to manipulate a sausage roll single handedly with a spork.
3) Stay clean – when eating out in the countryside, it's important to remember that you won't have all your home comforts with you. Make sure you have wet wipes for messy hands and lots of spare boxes to be able to put things when you're done, ready to take home and clean.
4) Keep it cool – ice packs are a must. No one wants luke-warm food. It's got to be either cool and crisp or hot and fresh.
Best picnic foods
1) Pastry delights
Puff pastry is one of my favourite things to eat. And whether you're tucking into a sausage roll, nibbling on a cheese straw or cutting off a slice of puff pastry pizza, it's one of my top picnic foods. Especially enjoyed cold as that's when the pastry firms up and is a lot less likely to flake.
Super easy to bake, make some nibbles the night before and then pack up in a lunch box in the morning and protect with some layers of kitchen roll.
Pasties and little pork pies are also great for picnics. Really nice and filling, and easy to dish out. Using a hot water crust pastry is also a way of getting a more robust finish. Ideal if you're travelling a little way.
2) Stir fry boxes
Stir fries are quick and easy to make. Pack them up with chicken, soy sauce and noodles and you're onto a winner. And what a lot of people don't know is how amazing they are when they're cold!
The flavours get a bit more time to settle and one of the best things about them is that they can be packed up into lunch boxes and brought out when you're ready to eat. No paper plates, no serving. Just pure foodie goodness.
Plus you get a balanced meal, all in one. Just remember to use egg noodles instead of rice as it's not always safe to serve cooked rice cold.
3) Cold pizza
Remember that time you had cold pizza the morning after a big night out? Remember how good it tasted?
Pizza is great – hot or cold. It's tasty, filling and can be cut up into slices and served as past of a meal or as the main event!
Everyone can choose their own toppings or if you're not sure, just opt for a classic Margherita.
4) Fresh crunchy salad
Speaking of pizza, salad is the best accompaniment for it – and in fact, any picnic really. Plus it travels a lot better than fruit so if you're off for a walk, you can avoid handing out bruised apples and mushy pears.
Crisp leaves, rocket especially for a bit of pepper and some chopped celery and baby carrots for crunch – perfect!
5) Pasta-a-plenty
Like stir fries, pasta salads are also lovely for picnics. You can make a load of pasta and then add a range of sauces, roasted vegetables and grated mozzarella.
Fantastic for longer walks when you need something filling and a bit of energy to get you through the afternoon.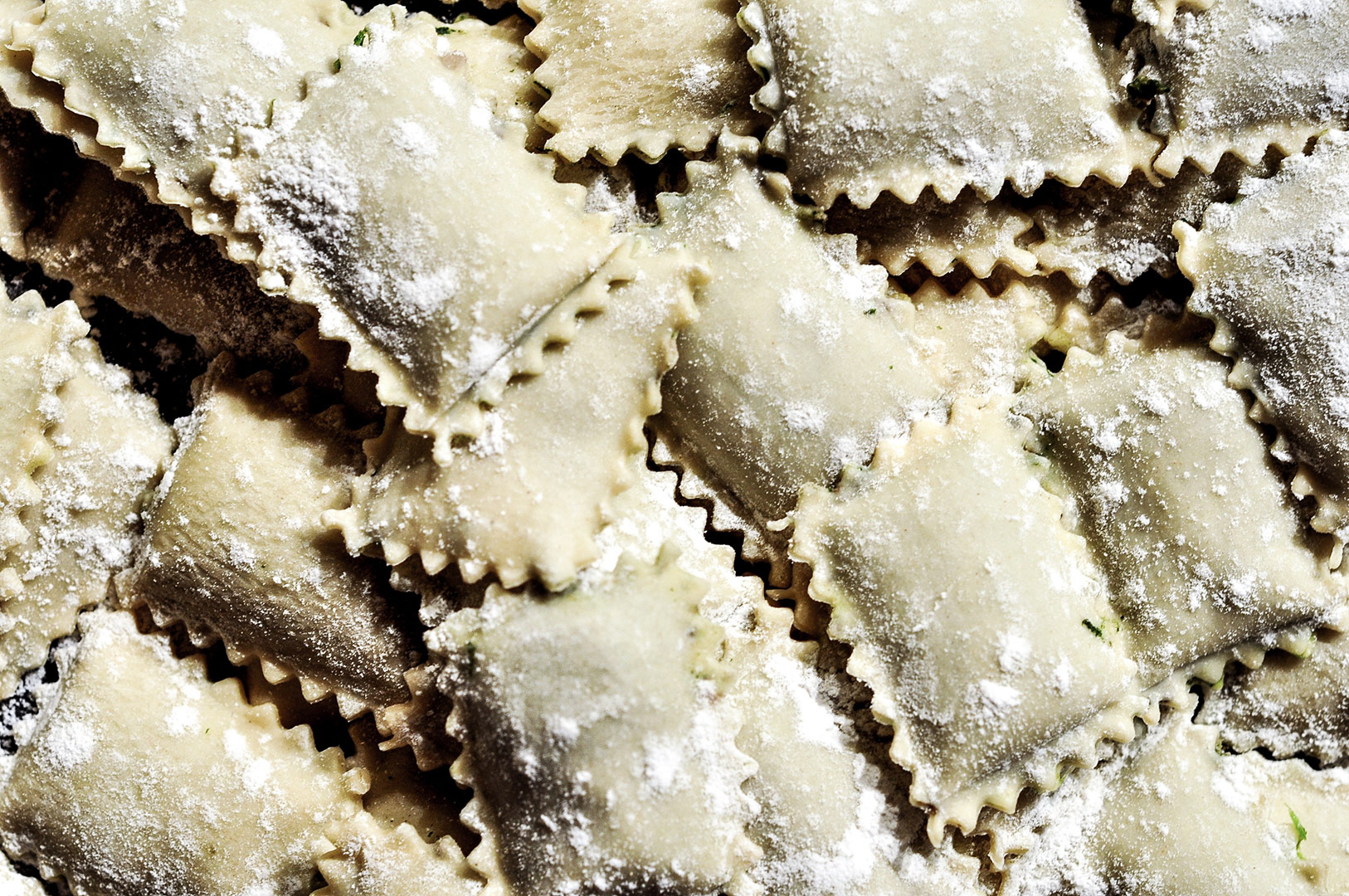 6) Elderflower cordial
When it comes to picnics, it's easy not to pay much attention to the drinks. Water, squash – perhaps a flask of coffee – put not much else.
So, having something sparkling can really help you make an occasion out of it.
Tonic water – chilled if you can – with some elderflower cordial is so refreshing and lovely to have as part of your picnic. Definitely one of my favourites. It's not too expensive, but it's special and different enough to give your picnic a real touch of elegance.
7) Dips and dressings
Picnic food can be a little dry so taking some dips and dressings can really lift food that's possibly been sat in a box for a little longer than intended.
Salad dressing is great as an option, as well as dips for nachos and breadsticks. And you can even take olive oil and balsamic vinegar for bread dipping. Great if you accompany it with a bottle of wine – just saying.
8) Salty nibbles to soak up the booze
If you're a fan of dressing up a picnic with a cheeky bottle of Pimms, I don't blame you. But just remember, the time will eventually come when the hunger will kick back in.
Saving fresh stuff for later on, probably isn't going to work. But if you put aside something snacks and nibbles for helping to soak up the booze and curb your cravings, everyone will love you all the more for it.
Nuts, crisps, Japanese rice crackers and grissini breadsticks are all great choices. Also, see the cold pizza section above...
9) Wraps – alternative to sandwiches
Sandwiches are a real picnic staple and should never be knocked. However, when you're looking to do something a little bit different, they might not be the best choice.
I love wraps and one of the best things about them is that you can assemble them pretty easily while out and about without having to do the whole spreading/cutting thing.
Grab some packets of tortillas, pack a few boxes of deep fried chicken pieces and top up with some salad bags and a pot of salsa. Perfect for a relaxed day in the sunshine, easy to eat and easy to enjoy.
10) Millionaires shortbread
Pudding is a tricky one when it comes to picnics. So in my opinion, it's best to stick to classic chocolate treats. Millionaires shortbread is a great choice. As are brownies and little chocolate chip buns.
If you're not a fan of chocolate, flapjacks are great and are perfect for giving you an energy boost on a long walk too.
Basically anything sweet that isn't going to get bashed around in a lunchbox or slowly melt in the sunshine.
And there you have my top 10 ultimate picnic foods! And it doesn't matter whether you're out in the countryside, at the local park or simply enjoying some time in the garden. These nibbles, treats and sweets will give your time in the sunshine a real boost – and some real bite! Enjoy!
Find more picnic ideas as well as garden party ideas in our blog – perfect for kickstarting your summer!