Home Office Storage Ideas For A Tidy And Inspiring Workspace
Home Office Storage Ideas For A Tidy And Inspiring Workspace
Not many people enjoy working in a space that's messy. Papers scattered everywhere, books piled up and coffee mugs deposited around your computer screen. It never starts off like that, but it's certainly how your office can end up looking after a busy few weeks!
Having a tidy office is a much more productive way to work. It not only helps you to find things more easily, but it is also much more relaxing to look at. And who doesn't need a little less stress in their life?
The key to having a tidy office is about having helpful storage, that's easy to organise as well as keep tidy. So, you can spend more time thinking about the important things, and less time worrying about the little things!
Our shelving and storage solutions are perfect for your workspace. They're stylish, quick to use and fantastic value for money. Allowing you to create the perfect workspace – without breaking the bank.
Bookcases
When it comes to making the most of your office space, shelving is really important. And with our 5 Tier Bookcases in particular, you can make your office space go that much further. It doesn't matter whether you're looking for somewhere to keep all your books, folders or stationery trays, there's plenty of room for all your essentials. Available in either black or white, they're a simple and effective choice for the modern office.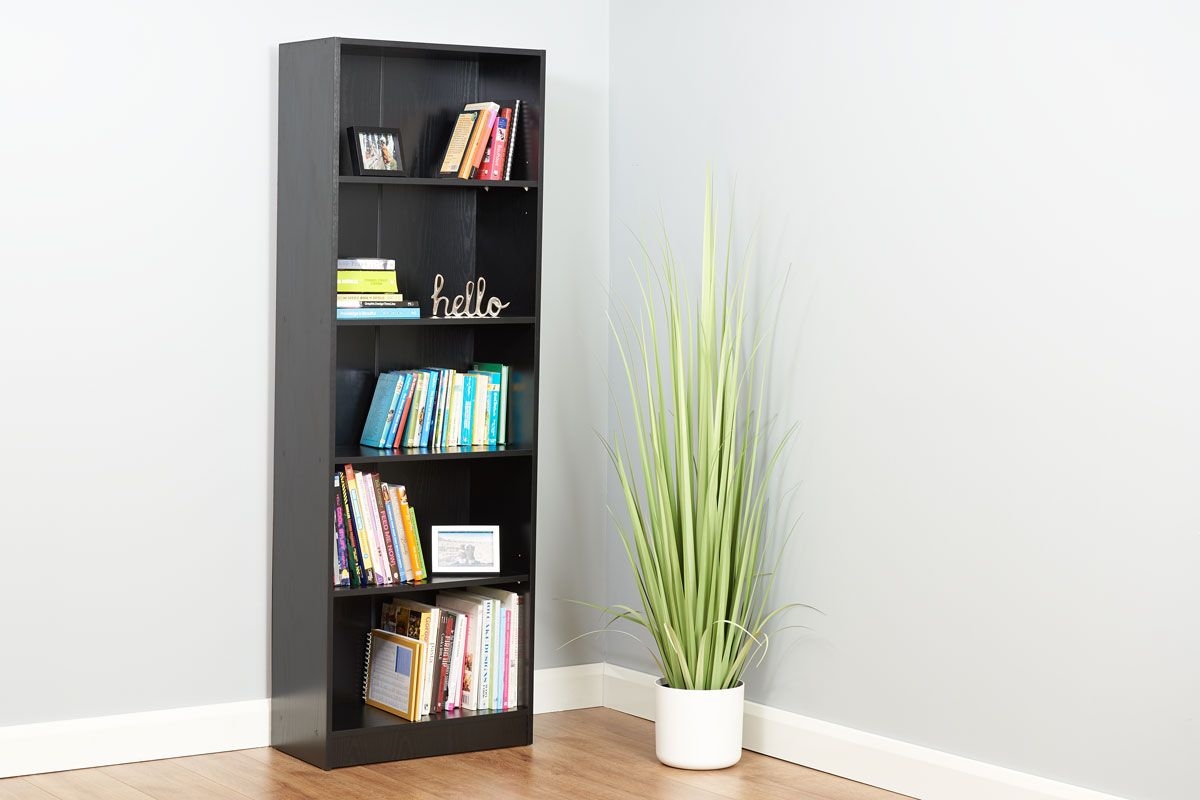 Floating shelves
If you're looking for extra storage space for your office without taking up any more floor space, Floating Shelves are a great resource. They come in a range of sizes, allowing you to create a bespoke workspace with just enough storage for your needs. As well as Floating Shelves in black and white, we have Glass Floating Shelves and Corner Floating Shelves.
Those looking to give their office a contemporary edge will love our Zig Zag Corner Wall Shelf Units as well as our Cube Floating Shelves. Dot them with small plants, pictures and ornaments to help make your office space more welcoming and inspirational.
Ladder shelves
Our Ladder Shelves are easy to set up and are great for saving on floor space. Simple and modern, they're really handy for keeping important extras close by, including spare paper, books and pen holders.
They come in a range of styles, so you can choose the best fit for your office. And their slimline design makes them great for small spaces as well as tight corners.
Not to mention the fact that they require no assembly – just fold out and go! So, if you're short on time, you could have these set up and ready to decorate within minutes of them being delivered.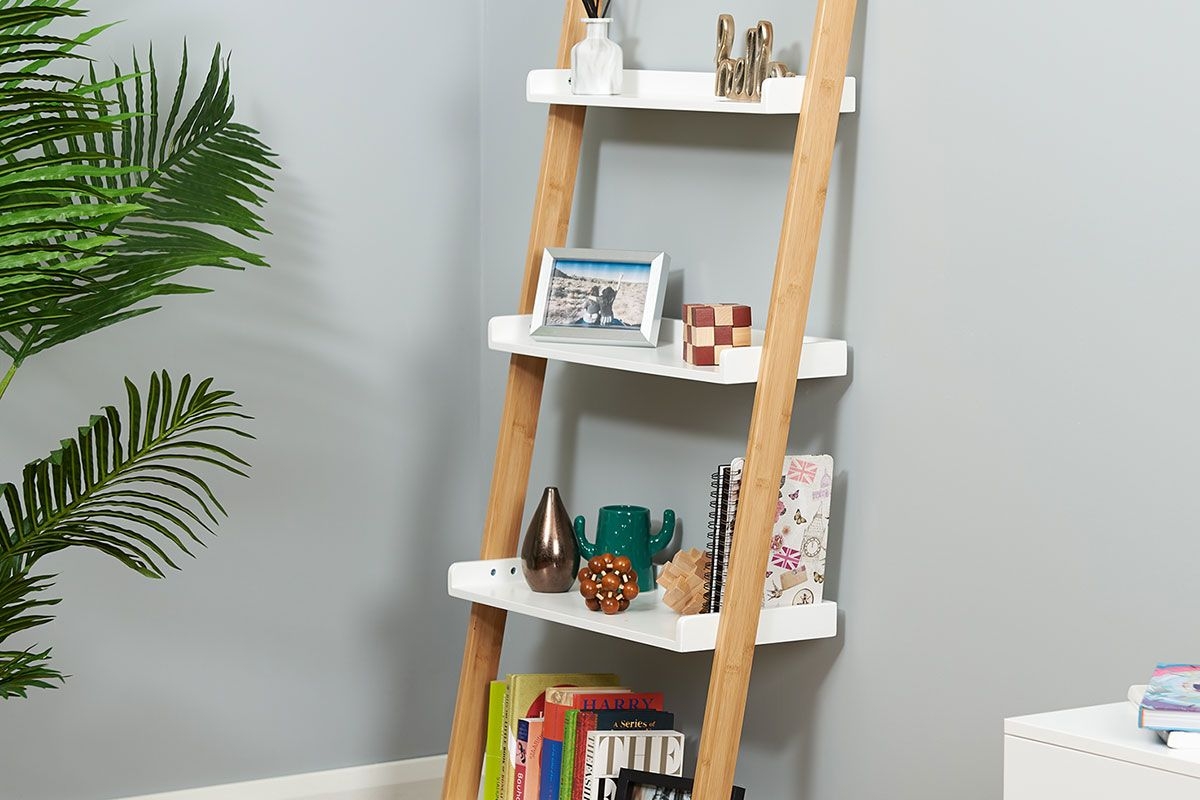 Cube storage
Our Cube Units come in a range of sizes, making them ideal for offices big and small. Our 2 Cube Units are great for adding in an extra couple of spare drawers to your workspace. Or line up a selection of 9 Cube Units for maximum storage space in a busy office. Use the shelves to keep books and folders organised or insert fabric drawers in a colour – or colours – of your choice, to hide away stationery and notepads to keep surfaces clear and clutter-free.
Room dividers
Not all of us have the luxury of a home office but that doesn't mean you can't have a quiet space to work. Our Room Dividers are ideal for larger, multi-use rooms. And if your study is a dedicated corner of the living room or bedroom, a room divider could be just the ticket. Not only do they help block out potential distractions to aid your concentration, but when you're done, they also hide your work away – perfect for helping you to forget about your work load while you take some time out to relax.
For more storage tips as well as ideas on how to keep your home organised and clutter-free, see our store, tidy and organise section of our blog. You can also find us on Instagram and Facebook @HartleysDirect.