Heading To Secondary School: Five Essentials Tips For Parents
Heading To Secondary School: Five Essentials Tips For Parents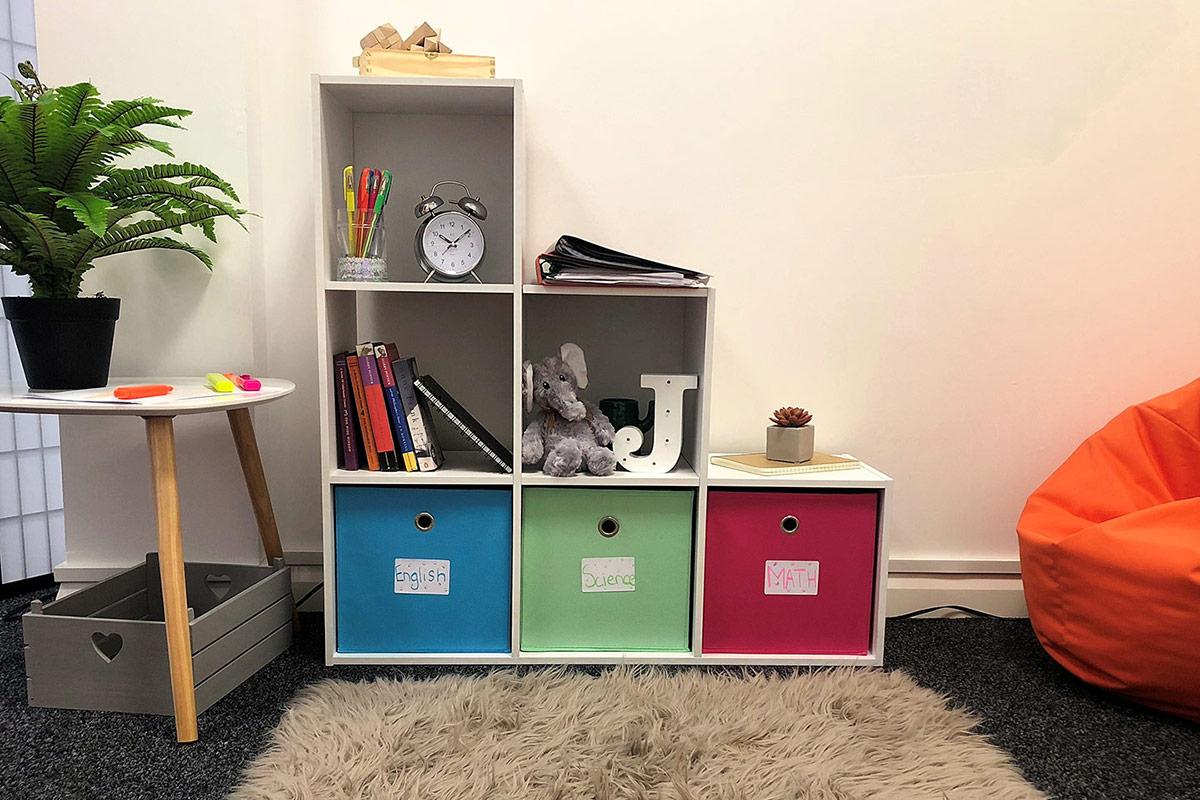 Heading to secondary school can be a really scary time for children. Not only will they be leaving the comfort of the playground, but they'll be tasked with new routes, new teachers, friends, subjects and more.
But even though there will be some big changes happening, it's also an exciting step for them with lots of new things to take on and learn.
To help make the transition go more smoothly, there are a few things we as parents can do to help them go from one to the other.
Preparing for secondary school
1) A new route
Going up to high school may well bring with it a new, longer route. Following bus timetables or train timetables. And this might be the first time that they no longer have you there to walk them to school.
Rather than waiting until term starts, practise the route with your child so they get to know the way. This way they can start familiarise themselves with timetables and learn when and where they should be going.
You can also chat to them about what to do if they miss their bus or lose their pass which will also give you peace of mind that they can still get home ok.
2) A new routine
One of the major challenges that comes with moving up to secondary school is the schedule. A timetable that involves multiple classrooms, multiple subjects and a variety of different names and faces to learn.
Even though you probably won't have their new timetable to hand yet, you can help them prepare by clearing a space at home, ready for them to put it up on the wall. That way, you can see clearly what subjects they have coming up as well as when things like P.E. and food technology are, so you can help them get ready with clean kits and ingredients.
And when it comes to making sure all their books are in the right place, storage is key. Help get them organised with a cube furniture unit. Not only can they separate their workbooks out using the different drawers and shelves, they will also be able to find everything the night before.
Encourage your child to label the shelves and drawers for different subjects in preparation.
3) Homework
Staying organised at home will really help your child stay on top of their new homework load. After all, they will now be taking on work from multiple teachers for multiple different subjects.
Help them to prepare for this by getting them to design their own homework station. This means that as soon as they get their first lot of homework, they will have somewhere to crack on and focus without being distracted by the TV or what's happening in the kitchen.
Make sure that any younger siblings understand that this is their space and that they're not to disturb their brother or sister while they're working.
Putting up some hooks in their homework station is also a good idea for keeping ties, P.E. kits, coats and bags.
Get them set up with one of our wooden drawing boards for a quiet workspace that's ideal for homework, art projects and reading.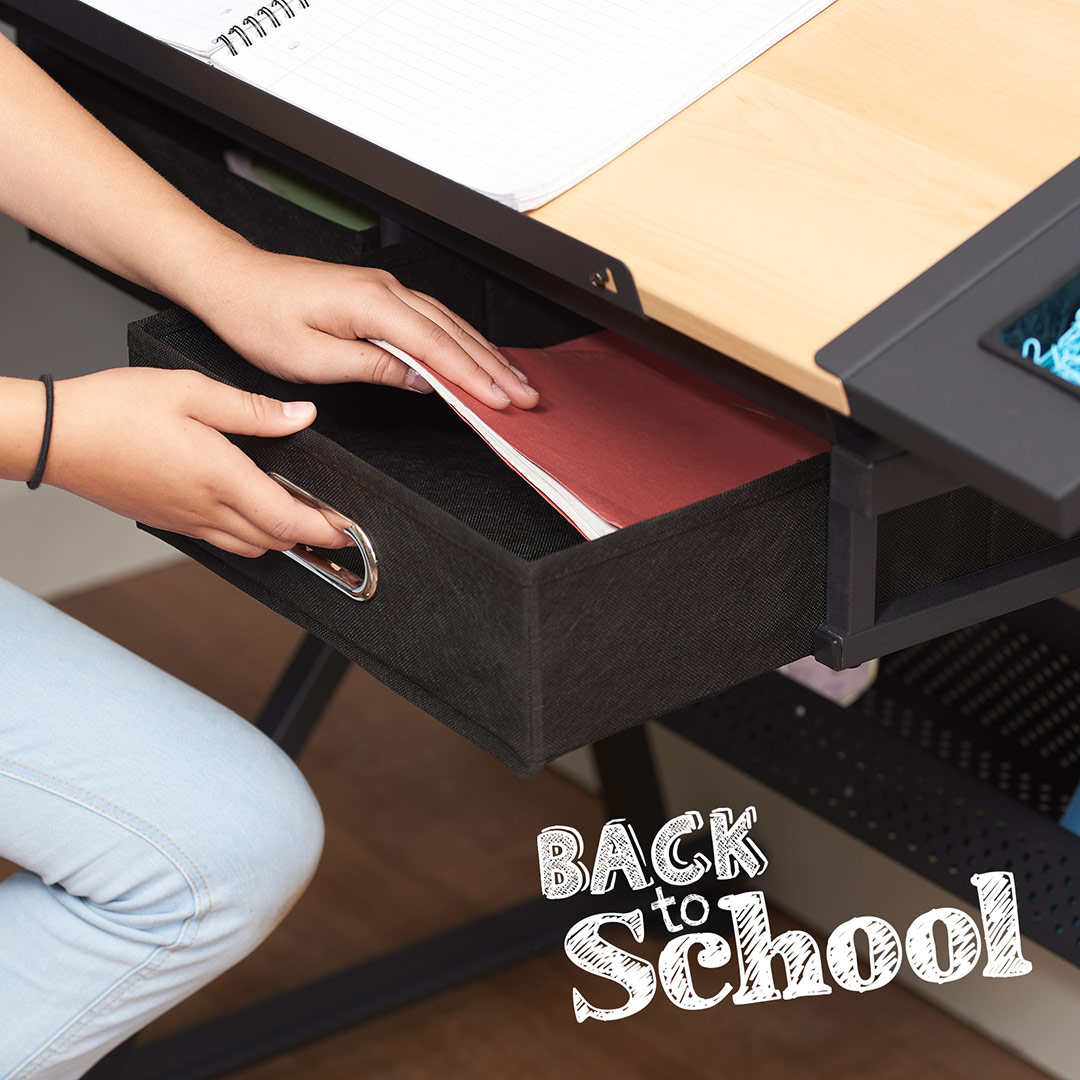 4) Fueling their minds
With so much more to take on, your child may find that they get more tired easily – especially at the beginning of term.
Set up a snack station in your kitchen with lots of healthy food in sight. That way, when they come home, they'll be less likely to reach for the crisps and have something that's nutritious that'll keep them going until tea-time.
Start with measured out portions of things like dried fruit, nuts, fresh fruit and rice cakes or you can check out these snacks for kids recipes.
5) Inspire them
Helping your child to feel inspired can help them to invest more in their homework as well as start exploring their own interests. Having extra-curricular books as well as access to educational sites will give them the resources they need to see what's out there.
And there are always days out to free museums as well as festivals and events in towns that might give them that spark needed to explore their interests further.
High school often brings with it lots of clubs and opportunities to get involved with extra activities. Encourage them to join in with things so they can start to grow and develop in subjects that they're particularly interested in – as well as make new friends.
By following these tips, you'll not only be helping your child make that transition to secondary school go a lot more smoothly, but you'll also avoid any last-minute panics.
And if you're looking for more ideas in helping your child go back to school, head over to our Instagram and Facebook page @HartleysDirect.