Five Clever Storage Ideas For Small Homes
Five Clever Storage Ideas For Small Homes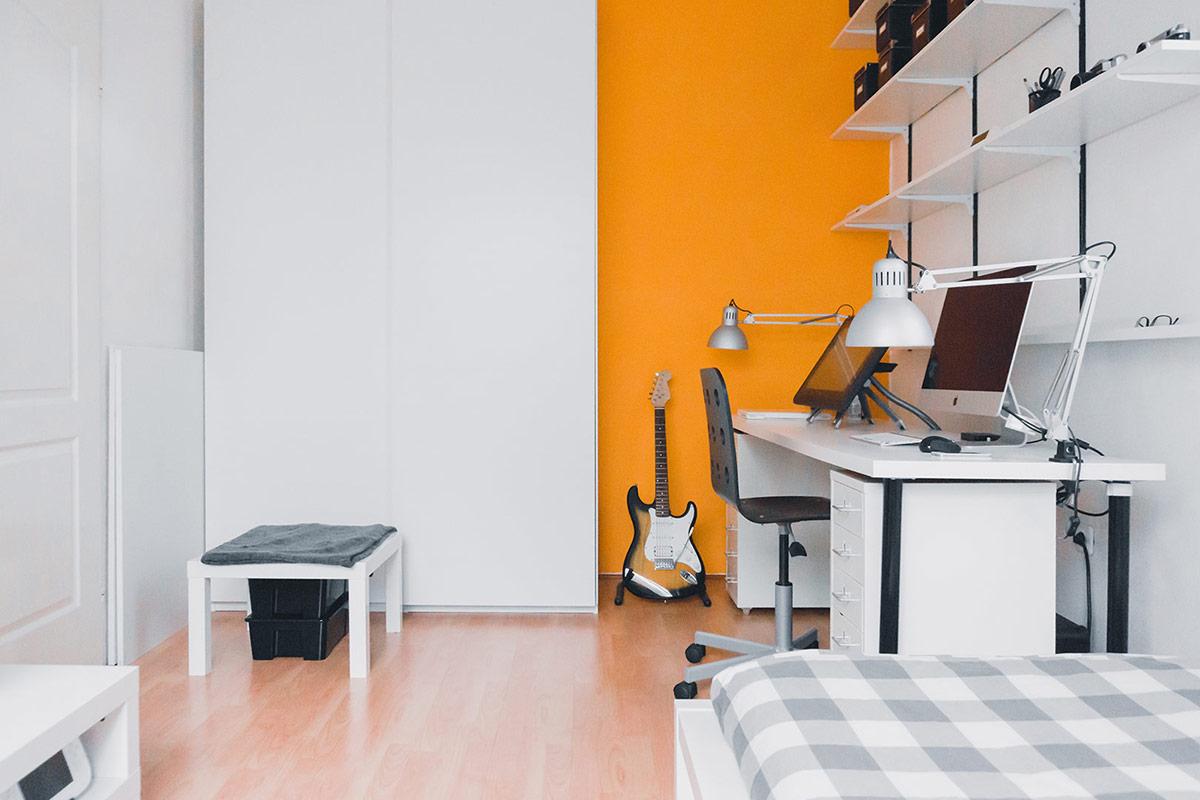 Everyone could do with a little more space.
Even people like me who love small spaces, cosy rooms and warm kitchens; when things start piling up, it can feel a little cluttered.
And if you're now looking for more storage space but can't seem to find anyway, don't worry.
Below you'll find our five top tips for finding more storage in your home, without the need for more space!
How to maximise a small space
1) Head upwards
When you have limited space, it's always a good idea to use height to your advantage.
Certainly looking around my home, I can see little places where I can get some more storage space in. Side tables, TV stands and coffee tables are all great until things start piling up and you have no where to put them.
By exchanging these sorts of pieces for furniture such as cube storage units, or drawer cabinets, you instantly get more space to be able to hide away your possessions without taking up any more space than before.
If your TV can't be wall-mounted, then making sure it stands on a storage unit is ideal as it gives you so much more space to keep all your living room essentials. DVDs, books, remotes, puzzles and more can be swept away into drawers, leaving you a tidy space relax in.
2) Going under
As well as using height to your advantage, using the space underneath your current furniture can also really help things feel less cluttered. Of course, not everyone is going to have space underneath their sofa.
But under bed storage boxes are perfect for storing sheets and winter clothing as well as going out shoes that you want to keep out of the way.
Baskets and little stackable boxes are also great for keeping neatly under coffee and bedside tables for all the extra things you want to store away.
3) Break the rules
If your kitchen is overflowing with baking tins and trays; or if your bathroom contains a mountain of towels; it might be time to get creative. It's very much in our mindset that things like kitchenware shouldn't be stored in the bedroom – and I get that. But that doesn't mean you can't play around with the rules a little.
If your bathroom is overflowing with towels, dressing gowns and bottles of bubble bath, it might be time to spread out a little. Extra storage space can be more easily found in places such as utility rooms, landings and airing cupboards.
So, find what works for you and don't be afraid to mix up your living spaces. Storage benches help with this too so if you are feeling a little self-conscious, you can still hide the fact that you have pans in your sock drawer...
4) Hallways and landings
Hallways and landings can so easily get forgotten about because so many of us don't count them as proper rooms. However, although they need to be kept tidy to avoid clutter, they are actually great for storage. And because you don't spend much time in them, they can be stacked with various, clever storage solutions to really help you around the home.
Whether it's a series of hooks, shelves or storage benches, there are lots of little ways you can free up space around the house. Corner shelves and floating shelves are also really handy. So, make the most of your space around the house for an easier and more comfortable way of living.
5) Think before you store
Looking for more space means you've started to accumulate more stuff. Of course, families grow and so does the amount of things you have in the house. But if there are clothes taking up space in the wardrobe that you haven't worn in a while; or old books and toys hanging around in boxes, then having a clear-out definitely isn't a bad thing.
Sell, recycle and give away what you can to free up some much needed storage space. Do this on a regular basis and you'll have yourself a much more spacious home – instantly!
There are lots of ways you can be creative around the home and get back some extra space without breaking the bank. Head over to our Instagram and Facebook pages for inspiration @HartleysDirect.