Colour In The Home: Why Is It So Important?
Colour In The Home: Why Is It So Important?
You've just moved in – it's finally yours. Your home, your space, a place where you can lock the world out and be yourself. And when you have a blank canvas – what is the first thing you plan?
The more practical ones among us might be thinking about where they're going to put the more important things like the bed or the oven...
But there are undoubtedly many of us who instantly think about the colour – what to paint the walls, what shade of cushions to have, what theme to pick, whether everything will match or be slightly different...
So why is this so important to us? Why is it that when we're given one of the most practical items we will ever own - where we wash, sleep, eat – we need to make it feel right?
Colour: an exploration
Since the beginning of time, colours have mattered.
Not because cave men were deliberating between posh paint called "Elephants Breath" and "Clunch" for their pre-historic abode, but because colours tell us things – things we need to know to survive.
Red can mean danger or heat, green can mean nature and life, darkness can lack warmth – colours are embedded in us. And what we do in our homes, how we interact with our things and how we want to feel, makes our homes more than just where we live, they are reflections of our very being.
Colours – where to begin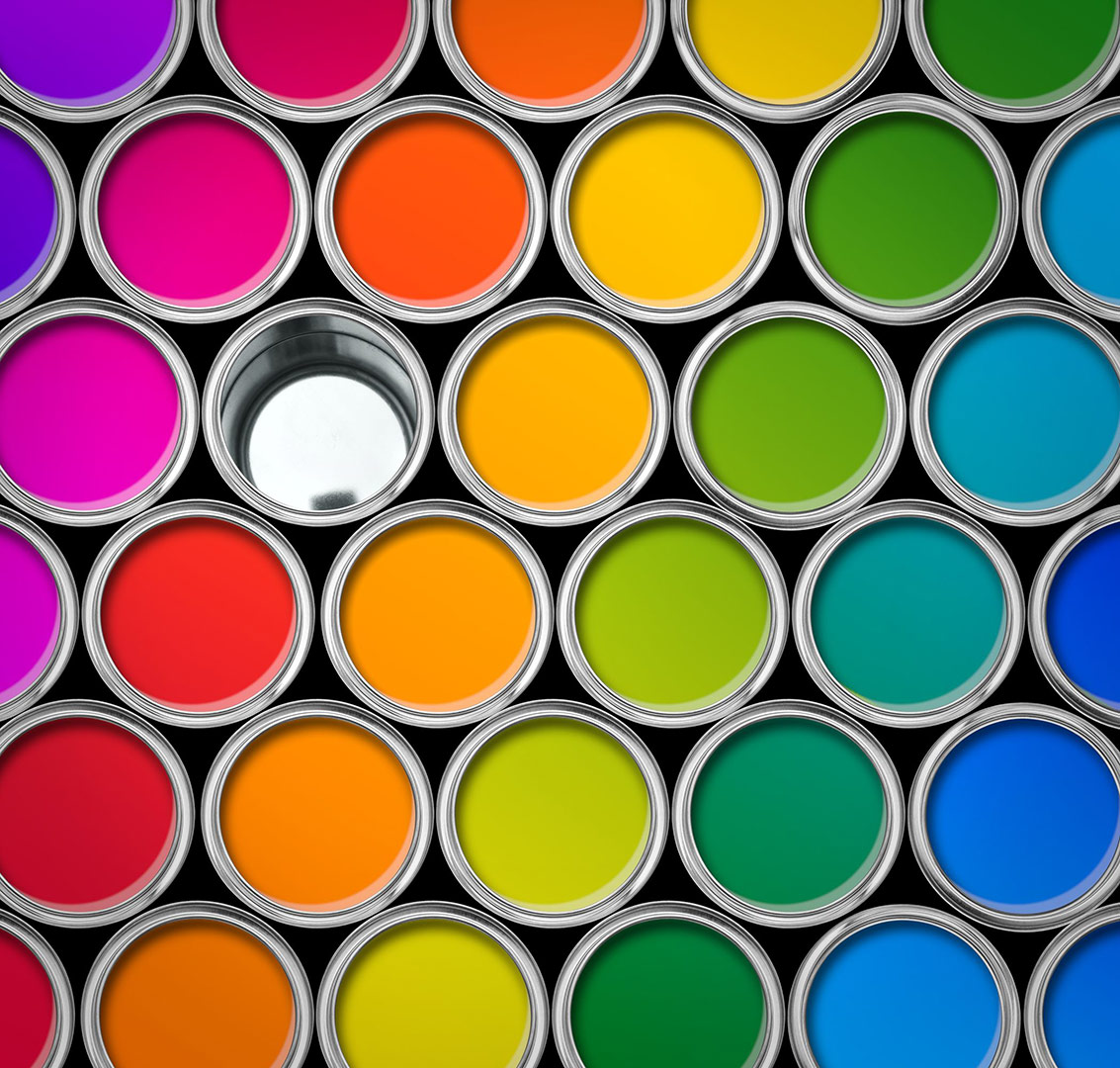 When choosing what shade to paint our rooms, it's always good to start with a base colour which can then form the foundations of a palette. You may want to paint each room a similar hue to give your home an overall flow, or you may want to choose different colours to define each space.
Using white
White is perfect for anyone looking to achieve a clean look but occasionally it can look a little harsh. Soften large rooms with different textures – for example cushions and rugs – and add warmth using delicate lighting. White is also best teamed with complementary off-whites as well as hues from the powder palette such as eggshell blue, dusky pink, mint kiss and citrus.
Grey is ideal for anyone looking for a warm but fresh, neutral look. And the best thing about it is that it can be teamed with almost anything – chocolate, white, teal and red are all perfect for this scheme.
Adding space
Colours can be used to create illusions – use them in the right way and you'll add space, height and focus.
Darker colours bring walls closer to you – adding warmth and a wonderful sense of being cocooned. Lighter walls pull away from you, adding space, height and air.
If you have low ceilings, use darker colours near or on the floor – for example on the skirting boards – with lighter colours on the wall. This contrast will lift your room and add length, creating space.
Lighter colours work well in corridors and using darker colours on the doors or frames at either end will allow for focus.
Using the same colour on both the walls and the ceiling – whether it's light or dark – will also help lift a room, adding height.
Natural light
We all have a room that's a little too small but if there's not much natural light, using lighter colours won't help it look any bigger.
Instead, embrace your home's source of natural light and use darker colours when it's more naturally dark and you'll instantly give your space a more intimate atmosphere that feels warm and inviting.
Colour for purpose
Colours can be inspiring and have a big impact on the way we think. If you work or study at home, picking soft blues or greens can be restful and calming.
The same goes for any aspiring chefs – blue isn't often found naturally in foods so this isn't the best colour for your kitchen or dining room. Instead, choose colours which are more organic such as creamy coffees, warm whites, slate greys and intimate greens.
Your home, your colour
Finally, when it comes to decorating your home, there are no hard and fast rules. Colour can be helpful when used in the right way, but choosing what suits you best is very much a decision made with the heart.
Find your colour, love it, use it and enjoy your home. It's the one space where you can truly be yourself.
Express yourself, change it up, add personal touches and make it yours.