10 Ways to Make to Your Uni Room Feel More Like Home
10 Ways to Make to Your Uni Room Feel More Like Home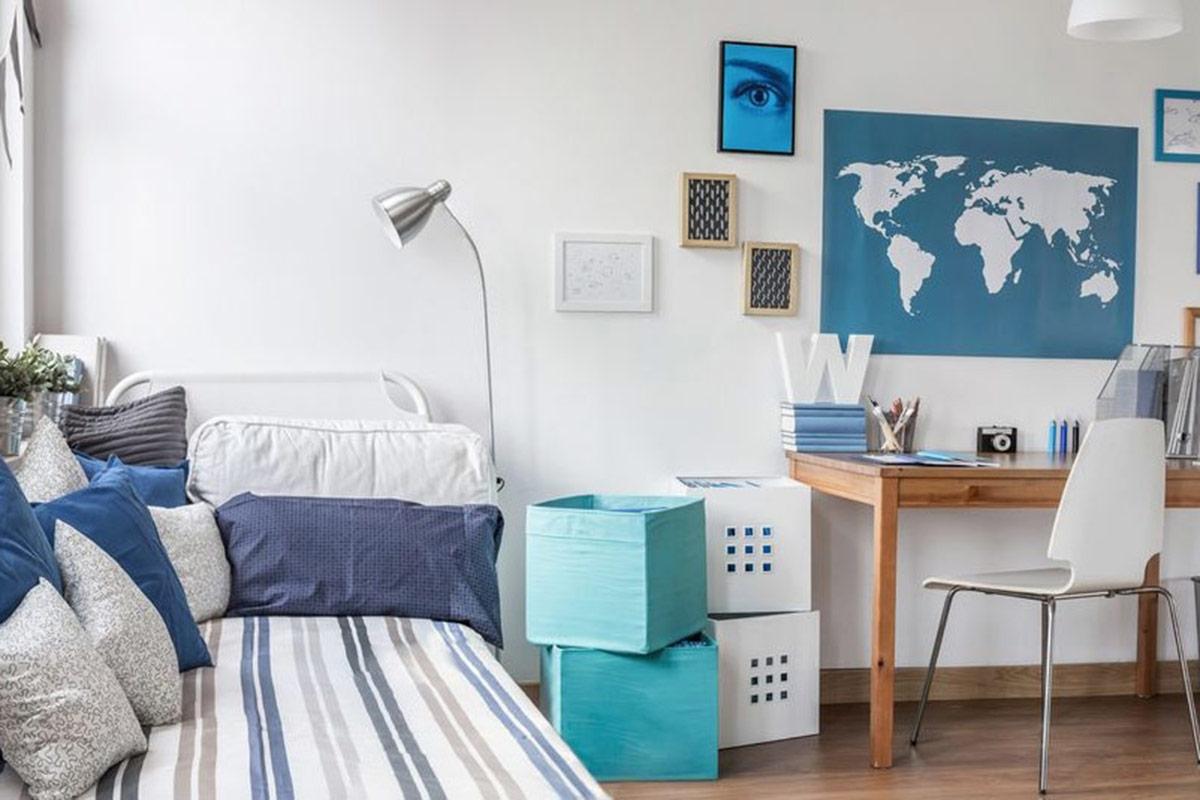 After 19 years of living at home, I'd become accustomed to the little things you tend to see around the house. Souvenirs saved from various old holidays, discarded crosswords from Saturday's breakfast, and a growing pile of loose fabric as my mum embarked on another sewing project.
My halls of residence, however, was very different.
The ceilings were low and the long, thin rooms felt like corridors. The bed was nothing more than a layer of foam placed on top of a wooden shelf. And there was a large black circle in the middle of the floor where the previous tenant had briefly set the carpet on fire.
Heading down the corridor was a fellow student called Frank (though he preferred to be called Jim). Instead of sleeping on his bed, Frank opted for a more comfortable location: on the floor, next to a shopping trolley that was full of Jaffa Cakes.
I wanted to go home.
I missed everything. The consistency, the comforts and the little things that give you a sense of belonging.
And when halls are so temporary and homogenised, everything ended up feeling very temporary and unfamiliar.
So, in a bid to help those who are going through a similar time, I have put together my top 10 ways to help you turn your uni-room into a uni-home.
And even though you might not be able to do anything about the lack of cooking facilities, there are lots of ways you can turn your halls into a haven, with just a few simple tricks.
From halls to haven: students take note:
1) Storage is key
A slimline bed, desk, chair and wardrobe. Going from a house to a room can be pretty tricky. Especially if you're looking for some where to stash all your spare pans, drinks and treats that you don't want to go missing.
Finding extra storage space as a student can be particularly difficult. So, investing in some cube furniture is really helpful. Not only for providing a little extra space for things like socks and loose chargers, but you can use them as extra shelf space too. Ideal for notes, library books and photos of everyone you miss the most.
Go all out and get a 9 cube unit, or play it safe with a 2 cube unit – great for doubling up as somewhere to put your coffee and all-important study snacks.
2) Add a warm glow
Student rooms are all about the basics. Basic bed, basic desk and a that'll-do-chair. If you're used to chilling out on a Friday evening with a soft blanket and half an hour of Netflix, then sitting in the shadowy oppression of one, economy-fueled cord light might not be what you originally had in mind.
Soften the edges and get your room looking warm and cosy with a few little lamps. They don't need to be expensive. In fact, I think mine was the most basic of all basics. But I used to angle it towards the corner of the room so it would illuminate the room without being too bright.
You could even place some little fairy lights in glass bottles for a sweet and stylish effect.
3) Bring life to your room
No, not a dog.
Plants. Little ones. Succulents, ferns or even fake plants. Whatever helps to splash a little colour around your room and make it feel like home.
There's probably not going to be room for many, but place a few on your shelves and along your windowsill to give your room character and charm.
You might even want to design your own little open terrarium to place on your desk. Excellent for contained greenery, that doesn't take lots of care and attention.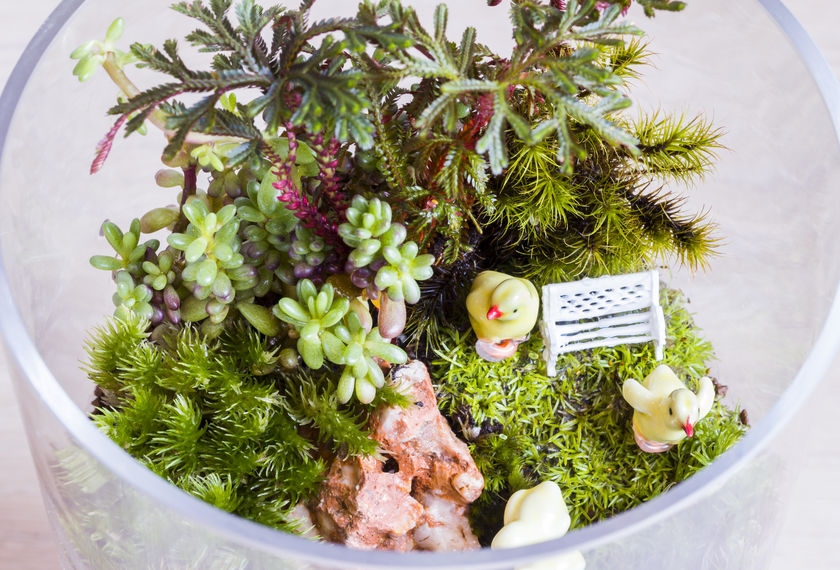 4) Get cosy
Soft furnishings are usually amiss from student rooms. Make sure you don't go without by adding in a few of your own. Soft stools, bean bags, floor cushions, blankets and more will help those winter nights feel a little warmer.
And some fluffy rugs will also help you cover up any mini fire stains that may lurking on your uni carpet. (They're also great for ruffling your toes through when you get up in the morning)
5) A little piece of home
It might be that you can't wait to get away from home. But there's always the chance that having everything new and absolutely nothing familiar, ends up making you feel a little lost.
Bring a little piece of home with you. Whether it's a pillow case, cutlery, a favourite bowl or even a cushion for your bed. That way, everytime you see it or use it, you'll know that home is always close by.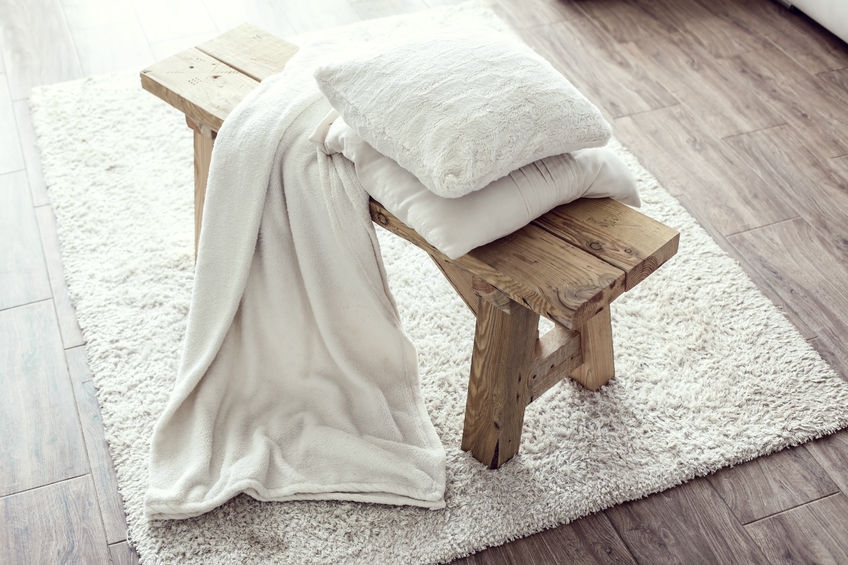 6) Add colour
Your student room is probably going to be white. Personally, I love white, but when it's painted in a small, dark room, it can actually end up making the place feel cold – even on the sunniest of days.
Add some colour quickly and easily – without tainting the walls – by using wall hangings and soft furnishings.
Even a few scarves hung over the side of your shelf unit can help liven up the place.
And don't forget the bed either. Colourful sheets, throws and cushions are great for giving your room focus. And you can even add in some coloured lights for other parts of the room.
7) Hook up
You never realise how much you use hooks until you live in halls of residence. Suddenly when you realise there aren't any, there's nowhere to put anything.
Towels, coats, bags, dressing gowns and laundry bags, end up being stuffed in the wardrobe.
Keep your things tidy, clean and off the floor with a selection of over the door hooks. They're DIY-free and great for giving you that extra bit of storage for your room.
8) Bed, bath products and beyond
When you live in halls, you forget it's not just about transferring things from one bedroom to another. It's about transferring all the things you need to live into one – often tiny – room.
This means it's not just about studying and sleeping. You'll need room for everything else too. And whether you're sharing a bathroom or have your own little built-in pod, you'll still want somewhere to put all your bath products, so you're not constantly carting a washbag around with you.
These 3 Tier Storage Units are great for stashing all your products without taking up lots of space. They also help to keep everything organised and can easily be transferred from home-to-home throughout your student life.
9) Personalise
The things that make home feel like home are the things that are personal to you. Photos, letters, cards, souvenirs and messages – things that have memories and experiences attached to them.
These will be so important in helping you make your room feel like home. Don't hide them away in books, hang them up with little pegs using string, bunting or fairy lights. And make sure you have lots of photo frames dotted around your room for extra bubbles of happiness.
10) Leave your shoes at the door
I still remember having a stack of shoe boxes in my wardrobe for shoes which made it really time consuming every time I went out.
A little shoe rack is great for keeping all your regular footwear in one place while still saving on space. Keep it by the door and you've got your very own little porch area! - perfect.
Getting ready to become a student? Explore our Instagram and Facebook pages for more budget-savvy, space-saving ideas @HartleysDirect.